Best of 2010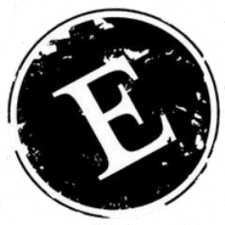 2010 was an interesting year for novels. Honestly it was a struggle to put together a limited list that contained our favorites for the year. Depending on the type of reader you are, this could have been the best year in recent memory, or even a disappointment. Below you will find our list of best reads of 2010 (in no particular order). Keep in mind that this is based upon US releases only, so there may be a few omitted titles. Also keep in mind that Steve cheats and uses full releases by authors rather than just single titles.

BEST OF 2010–These were our collective favorite reads of the year.
GEOSYNCHRON by David Louis Edelman (EBR Review)
James Barclay's novels — ELFSORROW (EBR Review) and SHADOWHEART (EBR Review)
SWORDS & DARK MAGIC edited by Jonathan Strahan and Lou Anders (EBR Review)
THE RAGGED MAN by Tom Lloyd (EBR Review)
Adrian Tchaikovsky's novels — EMPIRE IN BLACK AND GOLD (EBR Review), DRAGONFLY FALLING (EBR Review), BLOOD OF THE MANTIS (EBR Review), and SALUTE THE DARK (MR. MONSTER by Dan Wells (EBR Review)
TOME OF THE UNDERGATES by Sam Sykes (EBR Review)
TWELVE by Jasper Kent (EBR Review)
SHADES OF MILK AND HONEY by Mary Robinette Kowal (EBR Review)
THE BIRD OF THE RIVER by Kage Baker (EBR Review)
BLACKOUT (EBR Review) and ALL CLEAR (EBR Review) by Connie Willis
NIGHTS OF VILLJAMUR by Mark Charan Newton (EBR Review)
HONORABLE MENTIONS–any other year these would have made our "Best Of" list:
HABITATION OF THE BLESSED by Catherynne M. Valente (EBR Review)
ANTIPHON by Ken Scholes (EBR Review)
ROT & RUIN by Jonathan Maberry (EBR Review)
THE WAY OF KINGS by Brandon Sanderson (EBR Review)
THE NEW DEAD edited by Christopher Golden (EBR Review)
TERMINAL WORLD by Alastair Reynolds (EBR Review)
THE DUST OF DREAMS by Steven Erikson (EBR Review)
Is there stuff missing here? Probably. A bunch of UK only releases (Chris Wooding we love you!). We had to cut it off somewhere. What about you? What are your picks of the year?
***
WORST OF 2010
Yep. These books happened. Don't feel insulted if we hated a book you loved, we just have different taste than you do.
DEXTER IS DELICIOUS by Jeff Lindsay (EBR Review)
HOW TO LIVE SAFELY IN A SCIENCE FICTIONAL UNIVERSE by Charles Yu (EBR Review)
***
COMING IN 2011…
2011 is shaping up to be amazing. Just browsing Tor's and Pyr's catalogs has our hearts pitter-pattering with excitement. We've already read some of these… yep we are rubbing it in. Check this out:
New Chris Wooding
THE SCARAB PATH by Adrian Tchaikovsky
THE CRIPPLED GOD by Steven Erikson
EMBASSYTOWN by China Mieville
THE DRAGON'S PATH by Daniel Abraham
BLUE REMEMBERED EARTH by Alastair Reynolds
THE HEROES by Joe Abercrombie
REPUBLIC OF THIEVES by Scott Lynch
WISE MAN'S FEAR by Patrick Rothfuss
A MEMORY OF LIGHT by Sanderson/Jordan (could get pushed to 2012)
RIVER MARKED by Patricia Briggs
THE INHERITANCE by Robin Hobb (hopefully more like her early writing)
MISTBORN: THE ALLOY OF LAW by Brandon Sanderson
I DON'T WANT TO KILL YOU by Dan Wells
VORTEX by Robert Charles Wilson
CHILDREN OF THE SKY by Vernor Vinge
DEATHLESS by Catherynne M. Valente
That's just scratching the surface…