Welcome to Elitist Book Reviews!
We're a small group of people that just happen to have better taste in books than you. :) Aside from being completely awesome, we also read lots of books and love to give out our opinions like candy. What's your favorite flavor? Science fiction? Check. Fantasy? Double-check. Horror? Can't do without a little of that. So find yourself an awesome chair or comfy nook quick, because you're about to find a whole lot of recs for a whole lotta great books.
Recent Posts
Review
Of Honey and Wildfires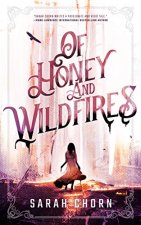 So this is another of those self-published reads that I picked up during my recent bout of "Ooh. Shiny" that came while reading Rob J. Hayes's ALONG THE RAZOR'S EDGE (EBR Review). The connection is that the author of this book, Sarah Chorn, edited Rob's book. In fact, she edited his entire series and then, post editing, proceeded to gush about it on social media, and I just couldn't say no to it after all the good things she had to say. In addition, I'd come across her previous (first) book, Seraphina's Lament, multiple times before, but never read it. I've since picked that one up as well and stuck it into my TBR pile. This one was hot on the radar though because of the nearness of its publication date, and so I picked up a review copy from her and dove in.
Read the rest of this review »
Review
Blood Song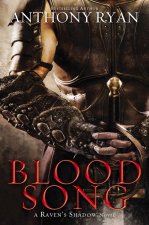 Seems like forever ago that we had someone comment on the site that we should check out this series. (Bonus points to anyone that knows where that suggestion is located…) So it's been sitting at the back of my head ever since then, just worrying away at my sanity, while I watched my TBR pile ebb and flow. In fact, I'd all but forgotten about it when I came across an available audio book copy at my local library. Public Libraries ftw yet again.
Read the rest of this review »
Review
The Book of Magic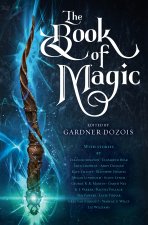 Gardner Dozois writes in the introduction to THE BOOK OF MAGIC (Amazon) that he "[…] endeavored to cover the whole world of magic" (xv). The stories collected in this anthology cover a wide range of magical people and places. While there are plenty of wizards in robes, magic takes many shapes in this anthology.
Read the rest of this review »
Giveaway: The Girl and the Stars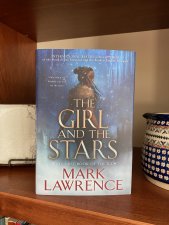 ***THIS GIVEAWAY IS CLOSED. Updated May 4: The winner of a hardback copy of THE GIRL AND THE STARS is Alya from Alpharetta, GA. Congrats! Your book will be on its way soon.***
The publisher of THE GIRL AND THE STARS has sent EBR a lovely, hardbound copy of the first book in Mark Lawrence's Book of the Ice series, and we'd like to give it to you.
To enter this giveaway:
Read the rest of this post »
Review
Blood Countess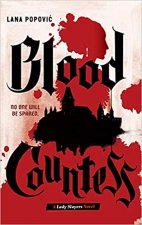 If you haven't heard of Countess Elizabeth Bathory (Wikipedia) you've missed out on a fascinating true story from history. Because she was born in 1560, our understanding of the events that surrounded her life are a little sketchy, but we do know she was beautiful, well-educated, rich, and well-connected. And she was accused of killing 600 girls.
Lana Popovic decided it was a story worthy of trying to tell in BLOOD COUNTESS.
Read the rest of this review »
Review
Shorefall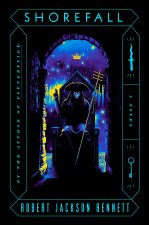 This book is one of the 2020 releases that I have been most excited to get to read. Short of the next Expanse book or the next (two!) Dresden Files books, this was it. After reading FOUNDRYSIDE (EBR Review) this guy's stuff again rocketed to the top of my list. The only problem with that? You may be familiar with the phrase, "The bigger they are the harder they fall"? Yeah. It fell hard. This reading experience is going to stymie me for a while.
Read the rest of this review »
Review
This Is How You Lose the Time War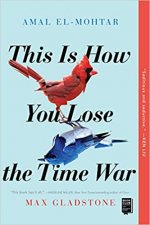 I think if you looked at the Venn Diagram of books that we here at Elitist Reviews are likely to enjoy, THIS IS HOW YOU LOSE THE TIME WAR falls smack dab in the "Very Likely" section. We've enjoyed both El Mohtar's (EBR Search) and Gladstone's (EBR Archive) work previously, and I've developed a real love of the novella (as witnessed here or here). And THEN you tell me it's epistolary? With time travel? And a queer love story? Sign me up.
Read the rest of this review »
Review
Wool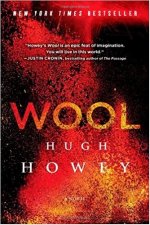 Living on the surface has become life-threatening, and as a result humanity has retreated to underground. We open WOOL with Sheriff Holston, the law for the silo and the underground city that lives there.
But the silo's population is strictly controlled. Couples aren't allowed to even try to have a child without permission unless they win a lottery placement that gives them a chance at a year of trying. They only have a chance at this lottery when another inhabitant dies of old age, accident–or by cleaning.
Read the rest of this review »
Review
The Immortal Conquistador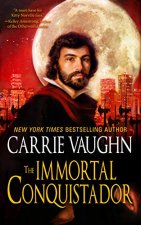 Carrie Vaughn's Kitty Norville series (EBR Archive) is popular for good reason. Excellent heroine. Fun storytelling. Interesting worldbuilding. And engaging characters.
Read the rest of this review »
Review
The Girl and the Stars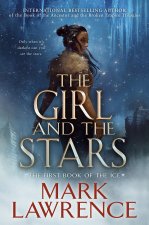 Mark Lawrence's Book of the Ancestor trilogy (EBR Archive) was easily one of my favorite fantasy reads of recent years. The time I spent with Nona in the world of Abeth was some seriously good reading. So when I heard that the author was doing another series on the same world and that he was cruising through the writing (have already heard of significant work being accomplished on book 3 of the series), I was uber excited to get into it.
Read the rest of this review »