Welcome to Elitist Book Reviews!
We're a small group of people that just happen to have better taste in books than you. :) Aside from being completely awesome, we also read lots of books and love to give out our opinions like candy. What's your favorite flavor? Science fiction? Check. Fantasy? Double-check. Horror? Can't do without a little of that. So find yourself an awesome chair or comfy nook quick, because you're about to find a whole lot of recs for a whole lotta great books.
Recent Posts
Review
Artemis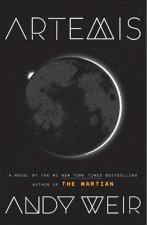 I never took the opportunity to read The Martian. Saw the movie, tried to pick up the audio book once but it was a bad CD copy, and I just never got back to trying again. Recently, one of our illustrious fans requested that we read and review Weir's next book, Artemis. Oddly enough, I also had to wrangle with a bad CD copy of an audiobook for this one (I love my library, but yeesh this seems to happen a lot) but I set my rocket scientist mind to the problem and figured out how to get it to work. And here we are. Interested in what we thought of it? I figured you might be.
Read the rest of this review »
Review
Legion: The Many Lives of Stephen Leeds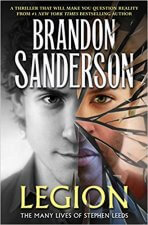 Stephen Leeds is not your average hero. He'd consider himself an normal enough guy, nothing really special to look at or know. At least until he starts talking to people no one else can see.
Read the rest of this review »
Review
The Girl in the Green Silk Gown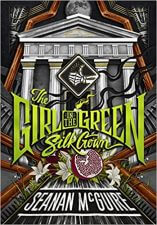 So I REALLY wanted to get this one put away before Halloween, what with this being an actual ghost story and all. For some reason, those don't come along all that often. But, it didn't happen. Them's the breaks. Hopefully though you're recognizing this as the culmination of the promise I made to several months back to buy and read these books after the author, Seanan McGuuire, tweeted about the freak that uploaded an electronic copy of this very book to a free download site. She was less than ecstatic about it, to say the least. Still gets me riled up just thinking about it myself. I'd like to think that book-reviewing peoples as a whole are a pretty solid bunch of honest individuals. Unfortunately they're not all individually solid, honest people. What can you do? It's always going to be that one guy that ruins things for everyone. Way the world is. Still, regardless of the events that prefaced me being introduced to and reading these stories, I'm really glad of the outcome. Because finding these books and fitting them into my reading schedule was SO worth it.
Read the rest of this review »
Giveaway: The Witchlands Books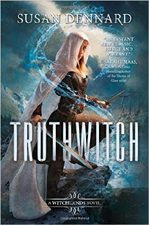 ***Update 11/6/18 this giveaway is closed. The winner is Gregory from PA. Tor will be sending you your winnings shortly. Congrats!***
In honor of WINDWITCH just coming out in paperback and BLOODWITCH being released in February, Tor Teen has partnered with EBR to provide a copy of TRUTHWITCH, WINDWITCH and the prequel novel SIGHTWITCH all by Susan Dennard to give away to a lucky reader. If you're curious about this series and want to start at the beginning (or even want a little something to give your teen daughter at Christmas) this is your chance!
To enter this giveaway:Read the rest of this post »
Review
Empire of Sand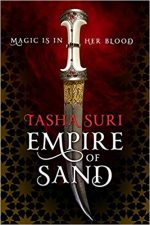 Mehr is the illegitimate daughter of the local provincial governor, her father the official representative of the Emperor and the Emperor's spiritual equal the Maha. While her father is powerful, her mother's heritage, the Amrithi, are not only outcasts, but are hunted down by the Maha and his mystics. The best thing for Mehr to do is lay low and be the obedient daughter. But she isn't yet ready to give up the dances and rites that worship the faith of her mother's people.
Mehr and her family, including a beloved younger sister and a hostile stepmother, live near the desert where her mother's people originate. The desert is also where the gods of this world sleep and dream, their dreams heralded by the sandstorms that blow through the city where she lives.
There is magic in those storms, and Mehr can hear it calling in her blood. When she inadvertently uses that magic for the first time, she attracts the attention of the Maha, who sends a delegation of mystics–among them a new husband.Read the rest of this review »
Review
Damsel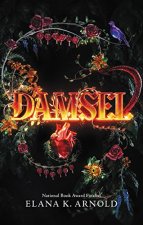 Considering the sometimes tortuous path of traditional publishing, DAMSEL by Elana K. Arnold debuts precisely as the narratives we tell about sexuality and power have come under close examination.
DAMSEL exposes the undercurrents of violence/power/sexuality in established narratives while (mostly) avoiding feeling too heavy-handed. Particularly considering this is a YA novel, DAMSEL may be the first time that many readers have come across this topic in a way that isn't explicitly didactic while still providing teens with a way to grapple with the discomforting questions that fairy tales elicit. Read the rest of this review »
Review
Off Armageddon Reef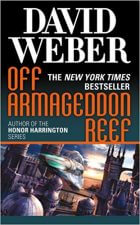 So, we don't normally do reviews for books that were written so long ago (first published in 2007). Especially for books that weren't just awesome-sauce fantastic. In fact, we generally frown on writing reviews for books this old as a general rule, unless they're considered a "Classic". There are a few extenuating circumstances, however, that made just such a review feel justified in my mind. One: this is the first book in an ongoing series that has not yet been completed. Two, the next book in the series (#10: THROUGH FIERY TRIALS — Amazon) has a release date of January 2019. So, at least the series is current. Three, I've come across several references in my time from individuals that like this series very much. And there are soon going to be ten books in the series. So, this whole situation got me to thinking. If someone were to see the release of this newest book, and then decide that it sounded like something worth checking out, and then went on to find this, the first book in the series: how would their experience be?
And giving opinions on this exact situation just happens to be our specialty here at EBR. So I dove in, hoping for some goodness.
Read the rest of this review »
Review
Strange Practice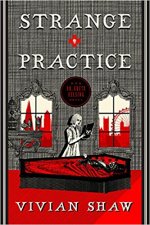 With Halloween just around the corner, STRANGE PRACTICE by Vivian Shaw seemed like just the novel to review–with a plot full of vampires, ghouls, and creepy cultists, it's a fun (and seasonally appropriate) read.
Like many doctors, Greta Helsing (her family having quietly dropped the 'van') works hard to keep her solo medical practice afloat. However, as one of the only doctors in England who caters to the supernatural community, Greta deals with an additional set of stressors including anything from keeping her patients' identities safe to hand-carving new bones for disintegrating mummies.
When Greta's good friend (and vampire) Lord Ruthven calls with an account of a mysterious assault, Greta's life only gets more complicated. The victim is Sir Francis Varney (also a vampire) who was assaulted by a group of men dressed like monks. Their weapon of choice was a strangely shaped dagger smeared with poison that appears designed to target a wide-spectrum of supernatural […]Read the rest of this review »
Review
Foundryside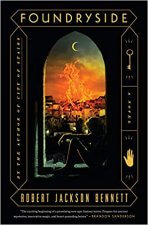 So my first whiff of this book came last February while I was sitting in a group of friends at LTUE, which is a writer's conference that meets in Utah every year, and Brian McClellan (EBR Archive) casually said that he was reading Robert Jackson Bennett's new book and that it was really good. I was immediately jealous and began wondering how I might be able to find my way into Mr. Bennett's in-group. To say the least, I was excited to hear that the next book from this great author was coming along smashingly. After sailing my way through his Divine Cities series (EBR Archive), I was really looking forward to some more goodness from his direction.
Read the rest of this review »
Review
The Fated Sky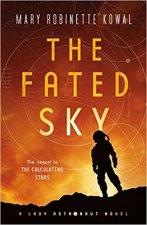 In THE CALCULATING STARS you got to know Elma York, the brilliant mathematician who becomes one of the first lady astronauts on an Earth that must take to the stars to survive.
Now it looks like she'll be one of the first women to Mars.Read the rest of this review »