Welcome to Elitist Book Reviews!
We're a small group of people that just happen to have better taste in books than you. :) Aside from being completely awesome, we also read lots of books and love to give out our opinions like candy. What's your favorite flavor? Science fiction? Check. Fantasy? Double-check. Horror? Can't do without a little of that. So find yourself an awesome chair or comfy nook quick, because you're about to find a whole lot of recs for a whole lotta great books.
Recent Posts
Review
Every Dead Thing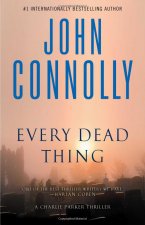 I forget when or how I first came across this book, and I've been wanting to read it again for quite some time now so that I could write up a coherent review of it. Just never got around to it. Well, the 17th book in the series that grew from the roots of this book was recently released in the UK (US release coming mid-October), and so I figured this was as good a time as any to dive back into this one, and find out if it would be just as good this time around as I remembered it being the first time.
Read the rest of this review »
Review
Electric Forest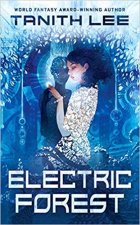 At first glance you'd think ELECTRIC FOREST by Tanith Lee would be a fluffy YA Sci Fi short novel. You would be wrong. Tanith Lee doesn't know how to do fluffy, that's your first clue. Instead we get a dark, cyberpunkish, Science Fiction story with seriously flawed characters, a world that is beautiful on the surface but has a dark undercurrent, and a question about the ethics of life-extending science.
Read the rest of this review »
EBR Archive
Best Fantasy Books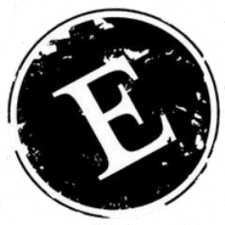 These books are absolutely the best Fantasy books we've ever read. You might notice that nowhere in that statement did we qualify this list as being "the best fantasy books of all time". That would just be silly. We're not trying to elucidate any differences between The Lord of the Rings and The Worm Ourboros, or how one might apply to them a comparison of books in A Song of Ice and Fire or The Wheel of Time. Suffice it to say, there are some books out there with History (capital H), but we're just going to talk about those that have EBR history (lowercase h), because those are the ones we really care about. Yeah?
Read the rest of this page »
Review
The Last Tsar's Dragons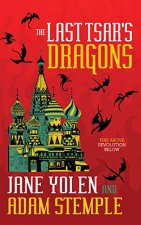 If you're reading this review, the odds are good it's because at some point you read a book with a dragon in it–and realized that most subjects could benefit from dragons, such as: endless political machinations, the Napoleonic Wars, and yes even tacos.
Everything's better with dragons.
And now that list includes Russian history.
"The dragons were harrowing the provinces again. They did that whenever the Tsar was upset with the Jews." Jane Yolen wasn't planning on writing more dragon stories but when these lines popped into her head, the image of leathery wings in dark northern skies wouldn't leave her. We should be grateful for the whims of creative fate because THE LAST TSAR'S DRAGONS (Amazon) is a well-written, clever novella that's worth your time.
Read the rest of this review »
Review
Thin Air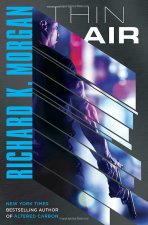 So it's been a while since we've had a new Richard Morgan book, yeah? Even longer since it was a science fiction book, as Morgan spent a bundle of time trying his hand at the grimdark fantasy genre with A LAND FIT FOR HEROES (EBR Archive). In general, we here at EBR haven't been particularly enamored with any of his stuff. Fantasy, Science Fiction, or otherwise. It's just all sat itself solidly in the middle of mediocrity for us. So, if I'm being completely honest… I put this off for a while. And when I finally decided to bite the bullet and pick it up, I wasn't overly surprised by what I found.
Read the rest of this review »
Review
Midnight Riot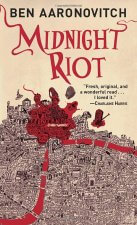 So I recently read on social media (that salacious den of way-too-accurate ads and oodles of wasted time), that Simon Pegg and Nick Frost had optioned a book series called Rivers of London by some bloke named Ben Aaronovitch (Official Announcement) for a movie. I've absolutely loved all of the movies from Pegg and Frost that I've seen, and as the book was listed as being "urban fantasy", I thought it worth a few ticks of my progressively aging ticker.
Read the rest of this review »
Review
Bloodwitch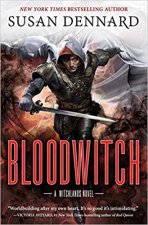 After WINDWITCH's exciting ending, you had to know the story continued, right? Now we're at BLOODWITCH and the continuation of the stories of Safi, Iseult, Aeduan, Vivia, and Merik and their role in protecting the world against the machinations of The Raider King.
Who also happens to be Aeduan's father. Poor kid.
Read the rest of this review »
A Bad Case of Martin-itis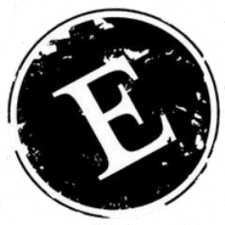 Game of Thrones. Seems like everyone else is talking about it these days. Thus, I thought I'd throw a couple pennies onto the pile myself. What's been on my mind lately concerning this massive beast of tale though doesn't have much to do with the HBO series and whether or not it ended in a satisfying manner. Although from most reports, everything went belly-up pretty hard, but I haven't been watching the series myself, so I can't give any informed opinion on the matter.
The crux of what's been rattling around inside my mind has more to do with the way that I've seen people dealing with not having the story they want to consume NOW. Makes me shake my head in shame. Wish I knew how to make gifs. A good head-shaker gif would have made an awesome image for this post. Now, I know that not everyone has imbibed on Game of Thrones–HBO or otherwise. I've read all the books so far, but haven't seen any of the show. I talk to people […]Read the rest of this post »
Review
The Red-Stained Wings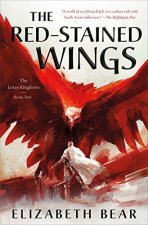 Once upon a time, the Alchemical Emperor created an empire among the ruins of former kingdoms. With his own magic he created a palace like no other. Now his posterity fight over the fractured lands inherited by his children. Two ranji queens rule the sister Sarathi palaces, but their two male cousins (each cursed with the inability to procreate their own heirs), attempt to take power for themselves via subterfuge or outright war.
Read the rest of this review »
Review
Revelation Space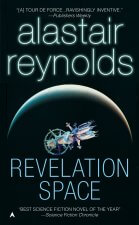 Alastair Reynolds has been in my top five favorite authors essentially since the first novel of his that I ever read. Want to say that was House of Suns (Amazon), back before I ever started writing for EBR. He handles the mix of science and character better than just about any other science fiction author that I've read to date. Thus, this series has been on my radar and in my TBR pile for what is now way too much time. Because this book is fantastic. Absolutely mind-smashingly fantastic, in point of fact. It's sort of warping my brain a little that this was the guy's debut novel. So yeah, this book has been around for a while, and I just couldn't put off reading it any longer. If you haven't read it yet… well you shouldn't put off reading it any longer either. Want to be convinced? Here we go.
Read the rest of this review »