Posts tagged with "
The Great Self-published Fantasy Blog-off

"
The Grey Bastards says "Self-Pubbed no more!"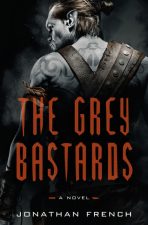 So, most of you will probably remember The Great Self-Published Fantasy Blog Off by Mark Lawrence that we participated in a while ago. That contest has been one of the great ones for getting exposure to the best of the self-published best. The first year we were part of it, the winner, The Thief Who Pulled On Trouble's Braids (EBR Review) got picked up for traditional publication, for all intents and purposes, as a result of that contest.
We can now add another title to that prestigious list.
Read the rest of this post »
Blog-Off Entry Commentary: Defining Character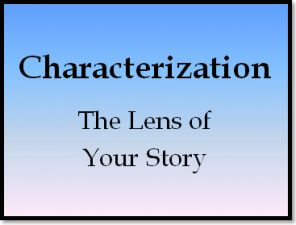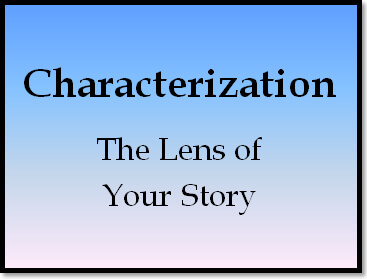 Character is the third-most important aspect of a story. Hah! Bet you never expected to hear something like that come out of my mouth. Great character is not the most important piece of a story? Blasphemy! The fact of the matter is that the ability to string words together in a manner coherent enough that someone will actually want to pick up the result and read it is arguably the most important piece of the storybook puzzle. Fortunately, it is also one of those things that you can get better at with practice at reading and writing. So, not difficult, just time consuming. Second on that list of importance is likely the hook: that piece of "zing" (as John Brown says) that grabs a reader's attention and gives you a little temporal real estate to work with. Those are pretty much one-offs, though. You find 'em, you stick 'em into the beginning of your story, and then you're done with 'em. What is it then that comes next, if not for character? What else will capture a reader's mind or heart in such a way that they will not only keep reading that particular story, but will also keep them coming back to you for more story again and again? There is no other answer. It can only be character. And yet, for how vitally important character is to a story, it seems I find stories time and again that fail to get it right. So I thought I'd make a few notes and write a thing or two about it in connection with the SPFBO in hopes that it might help someone along their path to being a great author. (We're all just charitable like that here at EBR, and this has nothing to do with the fact that we only want to spend our time reading amazing stories. Okay. Maybe that last part, just a teensy bit.)
Read the rest of this post »
Review
Senlin Ascends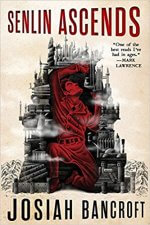 So every once in a while I'll perform what I affectionately call a "dummy test" to check and make sure I'm not being a dummy about something in particular. I have my opinions, my habits, my modus operandi, but as the world is constantly changing I figure I had better allow myself to change along with it every once in a while as well. It's no secret (based entirely on my most recent SPFBO review) that I thought The Grey Bastards was head and shoulders better than any of the other entries that made their way into the final ten novels in the contest. After finishing my read of ALL of them, I happened to come upon some comments that Mark Lawrence made about one of the books that hadn't made it past the initial winnowing of the bevvy of novel hopefuls: SENLIN ASCENDS. Specifically, he said that it was, "my best read, one of my favourite books of all time in fact. So read it." Whoa. How then, I wondered, had it not won out in round one? I tried to read the story that had taken the proverbial cake in the first round of that group of stories, THE PATH OF FLAMES (EBR review), and quit after about 65 pages. So the situation left me wondering if I was a dummy, or if perhaps I might just like Senlin Ascends. So, I decided to put my money where my mouth was–or more specifically, I guess, my money where Mark Lawrence's mouth was–and I bought both of the currently self-published Books of Babel.
Read the rest of this review »
Review
Assassin's Charge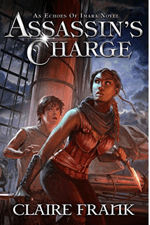 I am so very tired of the "tough, damaged, beautiful-but-gritty chick/superhero" fantasy trope, so one would assume this book would not thrill me. Not so, and: Lucky me! The first selection I chose to read from the 2016 Self-Published Fantasy Blog-off is a winner. I will be pulling for ASSASSIN'S CHARGE, a standalone novel set in a previously explored world, and for Claire Frank. I'm hoping this book gets some attention.
Mostly taken from Amazon's synopsis: Rhisia Sen is one of the Empire's highest-paid assassins. Living a well-ordered life of luxury, she chooses her contracts carefully, working to amass enough wealth so she can leave her bloody trade. She is offered a new contract on the outskirts of civilization and almost refuses—until she sees the purse. It could be the last job she ever has to take. She might finally retire to a life of peaceful leisure, but when she reaches the destination she discovers her mark is a child.
Read the rest of this review »
Review
The Grey Bastards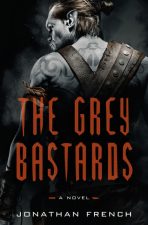 There are times that I grow tired of all the profanity and sexual content in books these days. I might have added violence here as well, but there is a part of me that realizes I've become fairly inured to it over the years, and as Dave Matthews has said, "I'm still a boy," and boys do love to see a fight. 🙂 Still, it makes me happy to find a great book that avoids all the potentially offensive content. Now, up front, you should probably understand that this is definitely NOT one of those books. Yeesh no. Not by a long shot. But it was a story that made me think about the concept, because there was just so dang much of it. Now, I know many of you will likely be crying foul right now amidst references to all my "Books We Loved" reviews by authors like Joe Abercrombie and Sam Sykes. What I need to emphasize though is that in those cases it is the author's ability to tell great story with great characters that I love, and rest of everything only plays second fiddle in comparison. But sometimes, one or two of those second fiddles can become kinda loud.
Read the rest of this review »
Review
The Moonlight War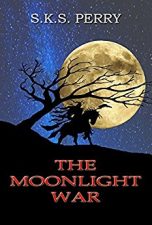 So a ninja, a highwayman, a witch, and a princess walk into a bar….wait, no, that's not how it starts (my bad). So a ninja, a highwayman, a witch, and a princess decide to join a merchant caravan across terrain known to have killed experienced soldiers. Cuz adventure is out there! Or something like that.
Actually, it's more complicated than that. The powerful Lord Myobi has decided–for reasons known only to him–to travel to a neighboring city, despite knowing that the most recent caravans have disappeared. When local merchants, desperate to reach said city with their goods, decide to join Myboi in the hopes that his elite entourage would provide the protection they need, he decides to ask the king for a caravan leader and escort. The king provides his niece, the princess Setanna, who takes charge, and must hire on cooks, muscle, and wrangle the groups into a semblance of order.
Read the rest of this review »
Blog-Off Entry Commentary: Balanced Storytelling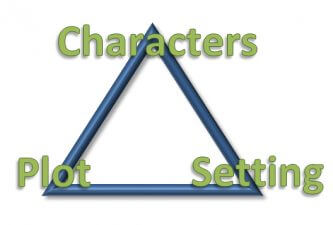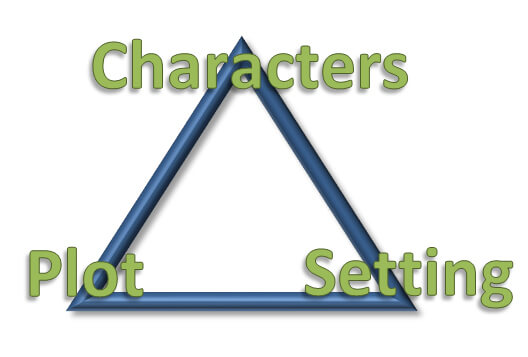 Okay, so you guys totally had to know that another one of these was coming your direction. It's been way too long since we've been able to pontificate on yet another reason why there is so much crap out there in the self-published world. Or, at least, stories that feel like crap when you read them. Because, let's be honest, the overwhelmingly large majority of story ideas out there could turn into absolutely amazing novels–heck, entire series for that matter–if they were only dropped into the head of a great author instead of an ignorant noob. That's why it's uber important, in our vaulted opinions, that everyone understand a few key concepts when starting out: because everyone starts out as a noob. Yes, even we at EBR were once citizens of noobdom. And yet, no one ever picks up their three-thousand dollar Facebook machine (MacBook) for the first time, says to themselves, "Self? You're about to sit down and write an amazing novel," and is then able to sit down and actually deliver. A lot of them make particular mistakes, and it doesn't take long for readers like us to become painfully aware of what's holding those stories back from making a reader's day. So grab your notebooks, sit your own butt in a chair, and get ready for yet another round of goodness from your Friendly Neighborhood Elitists.
Read the rest of this post »
Review
Fionn: Defence of Ráth Bládhma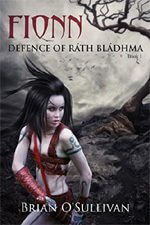 Bodhmhall's little settlement is in trouble. Established three years ago after being expelled from her clan, the settlement of Ráth Bládhma is home to a handful of misfits, simply trying to live a quiet, fulfilling life in the wilds of Ireland. But one fateful day, Bodhmall's pregnant sister-in-law Muirne stumbles into their settlement with news of the old clan's demise–and she carries what could be its heir. Will the competing clan come looking for her?
When Bodhmhall's partner Liath Luachra comes across tracks in the forest, she discovers a war band in search of something…or someone. As she tracks them down to learn their number and purpose, she finds that they're aided by a Tainted One–what happens when a druid turns to darker forces–and suddenly their plight becomes much more fraught.
***WARNING: HERE BE SPOILERS*** Usually I don't give away the story, but I feel the need to explain myself.
Read the rest of this review »
Review
The Path of Flames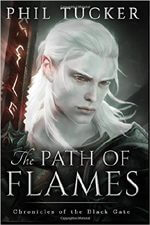 Asho was born into a race of slaves, but by sheer force of will has become the squire of the warrior Lord Kyferin, and in the opening pages of THE PATH OF FLAMES by Phil Tucker, our young hero finds himself on the field of battle. Unfortunately, his side loses, his lord is killed, and he must return home to face Lady Kyferin.
Kethe Kyferin, the daughter of the now-dead lord, wants more than anything to be a knight, even going so far as to make her own chain mail and take secret lessons from one of the castle guards. But she's only a teenage girl, and there's no guarantee that even though her mother is desperate for more knights, the question is if a girl will be accepted as one of them.
Tharok, a highland kragh (kinda like an orc), is on the run from the clan that wiped out his clan and killed his father. He heads deep into the mountains to make a last stand. He unexpectedly survives, and stumbles onto the remains of a kragh legend that will give him the means for his revenge.
Their worlds are about to change completely.
Read the rest of this review »
Review
Romancing the Null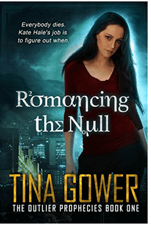 Let's call this whole series my summer guilty pleasure. Maybe it will be yours for the fall season. Guilt and surprised delight were some of the many emotions I migrated through while reading most of The Outlier Prophesies, but for more than the first half of ROMANCING THE NULL, I'd say impatience was the primary. If I had not felt obligated to give it a go, per the contest, I think I would have abandoned this urban fantasy/romance/crime novel long before the two-thirds point, but that's when things started to get interesting. By the end, I was hooked… though I dreaded what was to come in the follow-ups. I needn't have worried.
Read the rest of this review »