Posts tagged with "
Subterranean Press

"
Interview with Yanni Kuznia – Subterranean Press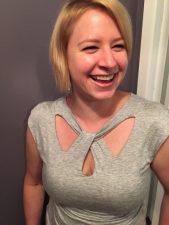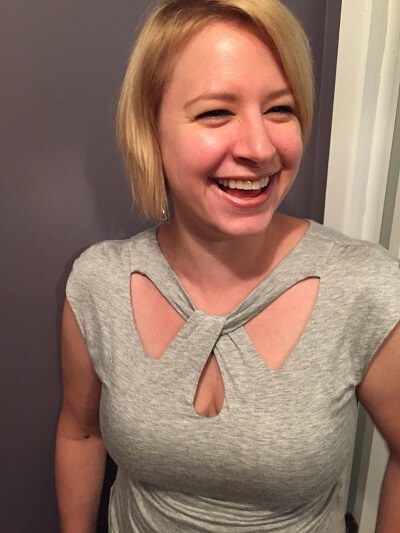 Subterranean Press–a specialty press run by the amazing Bill Schafer–is easily my favorite publisher. Everything they do has an extra layer of quality to it. The paper. The art. The binding. When you get a book from SubPress, you automatically know it is worth the premium price you paid. In an age where ebooks seem to be holding us collectors hostage, SubPress comes out and reminds us that all is well. Recently I was fortunate enough to conduct a quick interview with Yanni Kuznia, who is the Director of Production over at Subterranean Press. I've always wanted to know more of what went on behind the curtain over at SubPress, and I figured our readers here at EBR would be equally curious. So here we go.
***
Elitist Book Reviews: Yanni, tell us about yourself, and about Subterranean Press. This is your moment to indulge in a little bragging, both for yourself and the publisher.
Yanni Kuznia: Subterranean Press is a small press that specializes in signed, limited editions of genre fiction. We strive to make our books readable pieces of art.
I found my forever home at Subterranean Press in 2007. I started out doing work for Bill Schafer and Subterranean Press as a freelance proofreader and narrator. About six months later, Bill made me an offer for a full time job I couldn't refuse. I didn't know working in publishing, and specifically for SubPress, was my dream job, but here I am, still in love with my career and thankful that Bill took a chance on somebody with no formal training in publishing.
Read the rest of this post »
Review
The River of Souls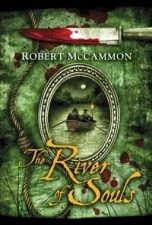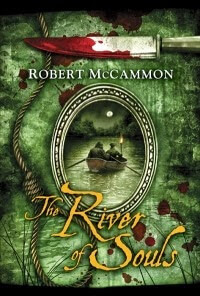 I've been waiting for this book for two years. You see, once you read a novel by Robert McCammon, you want the next one. Then the next. And the next. McCammon's writing has an intoxicating nature about it, and since the day I first read his work, I've wanted to read every single word he writes. Thankfully, Subterranean Press was kind enough to send me a review copy of McCammon's THE RIVER OF SOULS (Amazon).
Read the rest of this review »
Review
The Hunter from the Woods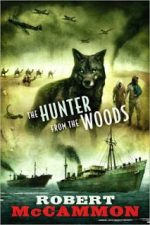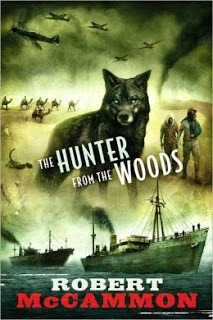 When I first read Robert McCammon's THE WOLF'S HOUR (EBR Review), I was blown away. It was a Horror novel mixed with a Spy Thriller, and all I wanted was to read more about McCammon's signature character, Michael Gallatin. In THE WOLF'S HOUR, we learned about his mission into Germany during the height of WWII, while at the same time learning how Gallatin became a werewolf. It was all fascinating stuff, but I knew there had to be more. It wasn't unlike reading THE BOURNE IDENTITY (Amazon) and knowing that there were countless stories untold.
Read the rest of this review »
Review
Impossible Monsters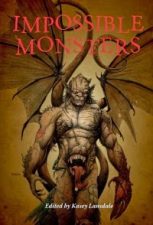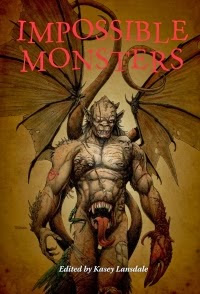 I love Horror novels. I absolutely love them. I love when an author can terrify me with things that prey on the most basic fears we feel as humans. A great story teller can spin a tale in which I'm scared to look at the next page, and yet I'm equally thrilled to do just that. I also love the unexplained, and it is in short fiction that the unexplained aspect of Horror really shines. If you want great Horror short fiction, the place to look right now, in my opinion, is either with Subterranean Press or with Tachyon Publications. For this review, I want to draw the attention of every reader to IMPOSSIBLE MONSTERS (Amazon), which is edited by Kasey Lansdale.
Read the rest of this review »
Review
I Travel By Night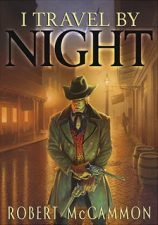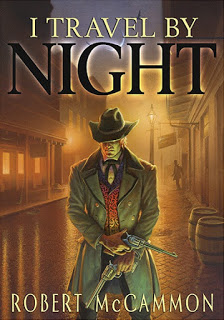 If you don't know by now, let me be clear: I love Subterranean Press. Simply put, the quality of the books they put out are nothing short of amazing. From the art to the actual materials used to make the book, the production quality never fails to impress. Additionally, Subterranean Press is the publisher for all of Robert McCammon's novels these days. Every McCammon story I have read thus far has been terrific, and he has easily become one of my favorite authors. So when Subterranean Press announced new novella from McCammon, I begged and pleaded for an ARC of it.
Read the rest of this review »
Review
The Providence Rider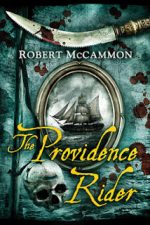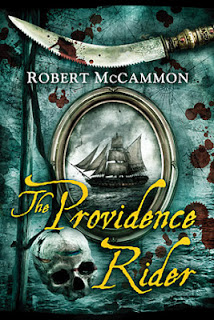 I a little ashamed to admit that I was late to the works of Robert McCammon (and honestly Horror in general). I mean, what kind of reader worth his weight in books hasn't read McCammon? I was a member of that downtrodden and sad club until a few years ago when I found an excerpt on the Subterranean Press website of a novel titled MISTER SLAUGHTER (EBR Review). If that title doesn't grab your attention, then you should probably go back to reading emasculated sparkly vampires.
Read the rest of this review »
Review
Blue and Gold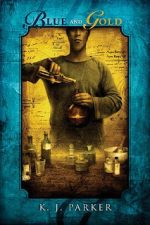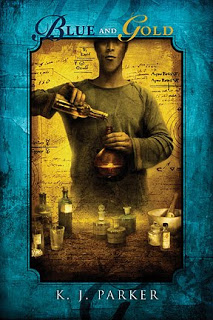 Subterranean Press is our favorite small publisher here at EBR. They never disappoint when it comes to providing us with great books. Awesome covers, solid construction, and stories from amazing authors. It says something about both a publisher and an author when a 100-page novella can be sold for $25 and not a word of complaint be raised by its purchasers. This book is one of those.
Read the rest of this review »
Review
Leviathan Wept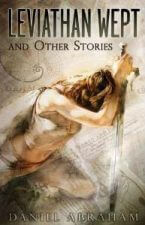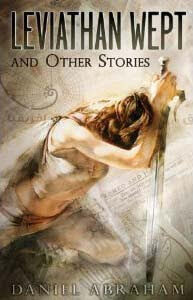 Daniel Abraham is, quite possibly, my favorite author. It's awfully difficult to pick one amongst the masses, but he regularly goes head to head with my other faves (yes, even Ms. Parker) and so I can't help but place him amongst the elite. After reading his Long Price Quartet (Amazon), I've found it incredibly difficult to put my hands on another series of fantasy books I've enjoyed more. So naturally, when I heard that he was going to be releasing a short story anthology I was completely on board. Hook, line, and sinker. Does that mean that you should take this review with a grain of salt? Absolutely not. Please, if you will, follow me down this road of awesome, into the mind of a great. And though you need not swallow the gravy, it will certainly make the colors more magnificent.
Read the rest of this review »
Review
Swords & Dark Magic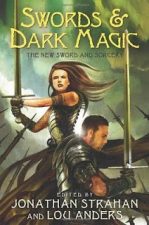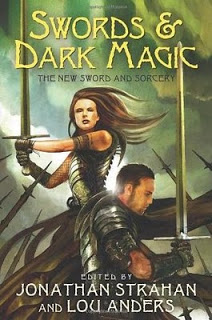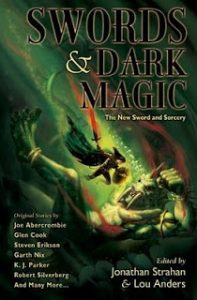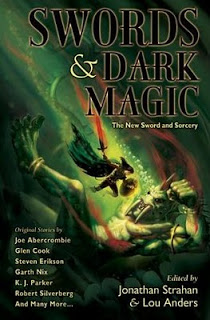 It's really not an exaggeration when we say SWORDS & DARK MAGIC (Amazon) was easily one of our most anticipated titles of the year. In fact, that doesn't even say enough. Edited by Jonathan Strahan and Lou Anders, this collection, to us, was like the Holy Grail of short story anthologies. Why? The first three stories in the collection, in the order they appear: Steven Erikson, Glen Cook, Gene Wolf. Yeah. That's just the first three stories.
Sheesh.
Read the rest of this review »
Review
Mister Slaughter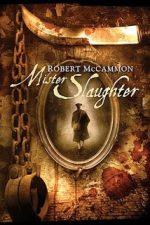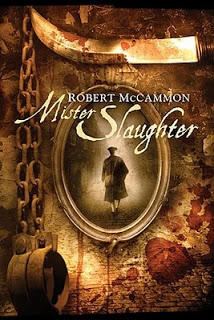 Robert McCammon is probably best known for his Horror novels. Some of his best work, however, is in the genre of Historical Fiction. Hopefully you have read his two previous novels involving the character Matthew Corbett, SPEAKS THE NIGHTBIRD (Amazon) and THE QUEEN OF BEDLAM (Amazon). If not, you have been missing out. The novels take place 1699 (and progress over the following years) in colonial America. McCammon's newest Matthew Corbett novel, MISTER SLAUGHTER (Amazon) — such a great title — was released earlier this year by Subterranean Press.
Read the rest of this review »