About Us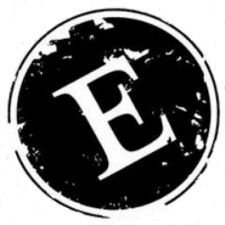 Welcome to Elitist Book Reviews!
So who are we?
Just a couple of people with much better taste in books than you.
So, we figured since all our friends, our family, our acquaintances, and even random strangers in bookstores (including, sadly, the employees of the bookstores) come to us for book advice, that we may as well give this kind of advice on a psuedo-professional level.
We post reviews primarily for Science Fiction, Fantasy, Horror, and Mystery novels, but really we read whatever the heck we want. Our reviews will be posted during the week, with the weekends as our time to relax.
We hope you enjoy the spoiler-free reviews, and we will do our best to best to tell you what books to either avoid, borrow, or buy. You should do exactly what we say.
Seriously.
And in case you are wondering, we will be brutal, and we will be mean if we don't like the book. That's part of the fun isn't it?
We also participate in Amazon's Affiliate program, which means that if you like us and would like to support our efforts to review and find even more awesome stuff to read, you can do so by clicking on any Amazon link and then immediately buying whatever you need to buy at Amazon (doesn't have to be associated with the book we're linking to — buy anything!). Then, we'll get a small percentage of whatever you paid Amazon for your new stuff. That small percentage will help us to buy books we don't get from publishers, acquire some more audiobooks so we can double-up on our daily reading rate, and pay for overhead associated with this website. In order for us to do this, Amazon requires that we put up a little legalese:
"We are a participant in the Amazon Services LLC Associates Program, an affiliate advertising program designed to provide a means for us to earn fees by linking to Amazon.com and affiliated sites."
This site uses Akismet to reduce spam. As part of the GDPR legislation, if you live in Europe we need to let you know that you can learn how your comment data is processed, if you're interested in stuff like that.
Parent page: EBR Team