Best of 2016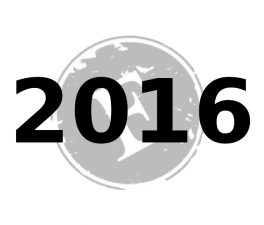 2016 was a solid year for us speculative fiction book lovers (and movie-goers and TV bingers…ah, what a wonderful world we live in), which means that the Best of 2016 has some seriously excellent volumes of sheer awesomeness. And here at EBR we should know, because we participated in Mark Lawrence's Blog-Off and read some of the worst the self-pubbed world has to offer–the following are golden in comparison. Plus we have a list of what we're looking forward to this year so you can be ready to pre-order. Here you're sure to find many hours of reading bliss.
Best Books of 2016:
The Mortal Tally by Sam Sykes – EBR Review
The Spider's War – EBR Review
Babylon's Ashes – EBR Review
The Liberation – EBR Review
Poseidon's Wake – EBR Review
Borderline by Mishell Baker – EBR Review
The Lemoncholy Life of Annie Astor by Scott Wilibanks – EBR Review
Freedom of the Mask by Robert McCammon – EBR Review
The Wheel of Osheim by Mark Lawrence
Fall of Light by Steven Erikson – EBR Review
Last Train From Perdition by Robert McCammon
Paradise Sky by Joe Lansdale
Nemesis Games by James SA Corey – EBR Review
The Obelisk Gate by N.K. Jemisin- EBR Review
In the Labyrinth of Drakes by Marie Brennan – EBR Review
Morning Star by Pierce Brown – EBR Review
Worst Book of 2016: The Rule of Luck by Catherine Cerveney – EBR Review
What We're Looking Forward to in 2017:
Oathbringer by Brandon Sanderson
Red Sister by Mark Lawrence
Monster Hunter Siege by Larry Correia
Six Feet Over by Max Gladstone
Nothing Left to Lose by Dan Wells
Iron Gold by Pierce Brown
God's Last Breath by Sam Sykes
The Stone Sky by N.K. Jemisin
Silence Fallen by Patricia Briggs
Persepolis Rising by James S.A. Corey
Within the Sanctuary of Wings by Marie Brennan
Phantom Pains by Mishell Baker
Revenger by Alastair Reynolds
Mystic Dragon by Jason Denzel
Looking to scan through the reviews we wrote in 2016? We've got you covered. Check em out here –> (EBR Archive).
Parent page: Best-of Lists