Best of 2012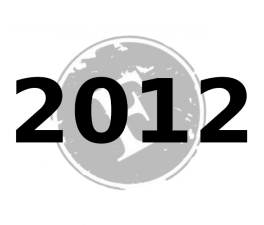 So, the end of 2012 totally snuck up on us here at Elitist Book Reviews. One minute we were looking at all of our most anticipated novels for 2012, and the next they were all on our collective bookshelves.
And man, did we have some great reads this year. We haven't even had time to post reviews for all of them yet–don't worry, they are coming.
So, here is our list of favorites for the year. They aren't in any particular order, and we cheat wherever we want (if you aren't cheating, you aren't trying hard enough).
BEST OF 2012:
CALIBAN'S WAR by JAMES S.A. Corey – EBR Review
THE KING'S BLOOD by Daniel Abraham – EBR Review
SCOURGE OF THE BETRAYER by Jeff Salyards – EBR Review
MONSTER HUNTER LEGION by Larry Correia – EBR Review
THE BLINDING KNIFE by Brent Weeks – EBR Review
RANGE OF GHOSTS by Elizabeth Bear – EBR Review
THE COLDEST WAR by Ian Tregillis – EBR Review
KING OF THORNS by Mark Lawrence – EBR Review
RED COUNTRY by Joe Abercrombie – Amazon
THE DUSK WATCHMAN by Tom Lloyd – EBR Review
THE DAEMON PRISM by Carol Berg – EBR Review
ASSASSIN'S CODE by Jonathan Maberry – EBR Review
THE DIVINERS by Libba Bray – EBR Review
PARTIALS by Dan Wells – EBR Review
HONORABLE MENTIONS:
FORGE OF DARKNESS by Steven Erikson – Amazon
EXPEDITION TO THE MOUNTAINS OF THE MOON by Mark Hodder – EBR Review
THE PROVIDENCE RIDER by Robert McCammon – EBR Review
LEGION by Brandon Sanderson – EBR Review
THE HOLLOW CITY by Dan Wells – EBR Review
COLD DAYS by Jim Butcher – Amazon
WORST OF 2012:
11/22/63 by Stephen King – Amazon
NOCTURNAL by Scott Sigler – EBR Review
ANGEL by Nicole Marrow – EBR Review
THE BEST COMING IN 2013…
A MEMORY OF LIGHT – Robert Jordan & Brandon Sanderson (Actually we've already read it. look for a review on January 8th, 2013)
ABADDON'S GATE – James S.A. Corey
THE TYRANT'S LAW – Daniel Abraham
REPUBLIC OF THIEVES – Scott Lynch (PLEEEEEEEEEEEEEEEEEEEEEEEEESE!!!!!!!!!!)
PROMISE OF BLOOD – Brian McClellan (Already been read, actually. Awesome.)
NO RETURN – Zachary Jernigan
THE GRIMNOIR CHRONICLES: WARBOUND – Larry Correia
FRAGMENTS – Dan Wells
THE BLOOD MIRROR – Brent Weeks
Stormlight #2 – Brandon Sanderson
SHATTERED PILLARS – Elizabeth Bear
GRAVEYARD CHILD – M. L. N. Hanover
FROST BURNED – Patricia Briggs
EXTINCTION MACHINE – Jonathan Maberry
EMPEROR OF THORNS – Mark Lawrence
And yeah, we could keep listing anticipated reads. I mean, good grief, there is an unbelievable amount of stuff coming out.
Looking to scan through the reviews we wrote in 2012? We've got you covered. Check em out here –> (EBR Archive).
What were your favorite reads? What are you looking forward to?
Parent page: Best-of Lists