Review: The Wolf's Hour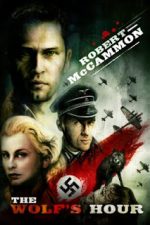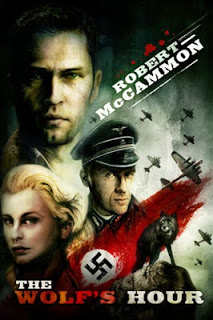 Amazon
This review is going to be a bit different. Why? Because it isn't a review of the actual, physical book. You see, I drive a lot. More than is healthy, even. On average, I spend nearly two hours per day in a car. That's ten whole hours a week being dedicated to something other than reading awesome books…
… unless I use…… wait for it……. AUDIOBOOKS!!!!!!!!

I actually get a lot of my catch-up reading done this way. I use Audible.com almost exclusively, and I highly recommend them for all your audiobook needs. They are full of awesome. For the purpose of this review, however, I used GraphicAudio on the recommendation of a friend. I'd long wanted to read Robert McCammon's THE WOLF'S HOUR (Amazon), but never had the time. Audible.com didn't have it at the time, so I was pretty bummed out.  I found  out that GraphicAudio has a production the the novel, however, and got a copy of it as soon as I could.
Regular audiobooks are an interesting beast. The reader can make or break a novel, and many things just sound bad when read aloud regardless of the narrator. GraphicAudio's productions aren't normal audiobooks. They do a full cast, and have tons of sound effects. I was worried that I would miss out on a bunch of the narrative details, and that the voices would be horrible.
All those worries went away ten minutes into the production. It was complete immersion in the best way. The voice-work was terrific, and the narration was detailed. The sound effects gave a whole new dimension to the experience without detracting from the story. And of course, THE WOLF'S HOUR was an amazing novel.
McCammon's classic story follows Michael Gallatin, a Russian emigrant and current British spy. And he's a werewolf. The novel takes place in the time leading up to WWII's D-Day with Gallatin attempting to find a way to prevent a German plot to derail the Allied invasion. Mixed within this tale is how Gallatin became a werewolf.
What first struck me about this story was how old-school it felt. THE WOLF'S HOUR is an adventure story. A spy story. It has a bit of that old James Bond flavor to it with a sprinkling of Robert Ludlum thrown in. And of course it wouldn't be a Robert McCammon novel without a generous helping of Horror thrown in. The main character is a werewolf after all. The novel is full of heroic deeds from the supernatural Gallatin, but also from some very human individuals. The contrast between these normal characters (of whom there are many) and Gallatin is really what made the novel work for me. Additionally, seeing how Gallatin became the dashing spy was immensely entertaining for the most part.
Remember, this isn't a normal review of a novel. While listening, I had that nagging thought in my mind: what was I missing due to the "production"? There is a narrator, and many times it felt like I was just listening to a man reading from a physical copy of McCammon's work. A very good friend of mine (the guy who got me on this whole McCammon kick in the first place) gave me a paperback of THE WOLF'S HOUR for the sake of comparison. It turns out the GraphicAudio production leaves out very little. The descriptions and dialog tags are translated into sound effects and tone of voice where possible. So in a way, these books remain unabridged. It's pretty awesome.
There are, in essence, two things I have to critique here. The first of which is the audiobook, and the performances. It was, for the most part, amazing. That said, when everything is vocally acted out, it can lead to some awkward listening. There is a fair amount of sex in THE WOLF'S HOUR. Yeah. It's one thing to just read a scene, it's a completely different thing to hear it. There is only so many gasps and groans that a dude can listen to before feeling a little dirty. This could very well turn off quite a few potential buyers and listeners. Additionally, there are moments where the sound effects get in the way of the voices. Sound effects are neat, and add a fantastic layer of enjoyment to a story, but they should NEVER get in the way of the voice work and the story being told. Fortunately those occurrences were few and far between.
THE WOLF'S HOUR ia fantastic. Alternatingly gut-wrenching, horrific, and full-throttle fun. I could read this forever and never get bored.
The second thing to critique is the novel itself. What this novel made me realize is how few good werewolf novels we have out there. Larry Correia is one of the better authors for this type of material. But other than that, what really is there? McCammon's novel isn't perfect. The pacing gets dragged to a complete stop the first couple times we get flashbacks to Gallatin's youth, and how he became a werewolf. By the end of the novel, it picks up and is completely enjoyable…but those first few flashbacks are rough. My only other problem is the believability of the Nazi scheme to thwart D-Day. Not the actual scheme itself, but the scale of it. It was far too small, and their assumption on how the Allied forces would react was a stretch. It was a minor thing, but I felt I should bring it up.
Overall, however, THE WOLF'S HOUR was fantastic. It is alternatively gut-wrenchingly horrific, and full-throttle fun. I could read endless stories of Michael Gallatin and never get bored. Subterranean Press released a collection of Gallatin short stories, THE HUNTER FROM THE WOODS (Amazon), and I have the GraphicAudio production of it as well. I can't wait to "read" it.
Recommended Age:

18+

Language:

Less than I would have imagined, but still there

Violence:

McCammon just lets loose in this novel. It is crazy violent. And freaking awesome.

Sex:

Quite a few detailed scenes that seemed even more explicit when having to listen to them.