Best Fantasy Books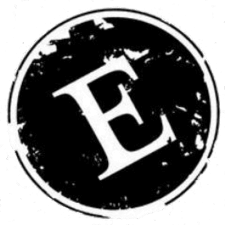 These books are absolutely the best Fantasy books we've ever read. You might notice that nowhere in that statement did we qualify this list as being "the best fantasy books of all time". That would just be silly. We're not trying to elucidate any differences between The Lord of the Rings and The Worm Ourboros, or how one might apply to them a comparison of books in A Song of Ice and Fire or The Wheel of Time. Suffice it to say, there are some books out there with History (capital H), but we're just going to talk about those that have EBR history (lowercase h), because those are the ones we really care about. Yeah?

So here they are. It should probably be said that this list will likely change as we read more books or decide that we just like something else better. We're finicky like that, and we're entitled to it. So don't get too caught up on how these are all ranked. People seem to like numbered lists. So that's how we've slapped them together here. Generally those at the top of the list are better, in our opinion, than those at the bottom, but any other comparisons are really going to be played fast and loose.
You'll also notice that not all of these books are the first of a series. Or last books. That's by design, as these are the best "books" that we've ever read. So we don't necessarily want to you go getting all excited about this list and read all of these books right this minute. Read them all — yes — but don't ruin the experience by reading a book out of series order. That would just make us sad for you. And you wouldn't want that, would you?
If you have suggestions for our list, feel free to comment, and we'll see if we agree with you, or if we have happened to overlook something (yes, it's possible), or whatever.
Regardless, this list is for all of you. So, happy reading.
Parent page: Best-of Lists