Book Author ::
Kameron Hurley
Review
Apocalypse Nyx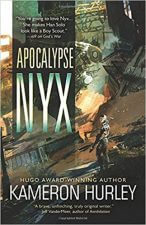 Strange is good; in fact, strange is what makes Fantasy and Science-Fiction so wonderfully memorable. Neither genre need always be grounded in absolute realism; but, as Fantasy and Science Fiction fans expect, worlds must adhere to their own internal logic.
In an alternate future, far from Earth, there is a planet. It is a planet where eternal war rages. Its rationale? Forgotten. Its objectives? Pointless. It is on this world, where Islamic-influenced matriarchal societies dominate the planet, we encounter a particular soul.
She is a bel dame, she is a killer, and she has the heart of a venomous eel. Her name is Nyx, once a government assassin, now a rundown mercenary, a black dog.
And so begins APOCALYPSE NYX, a series of interconnected novellas surrounding Nyx, her team, and several contracts of… well, non-importance.
Read the rest of this review »
Review
God's War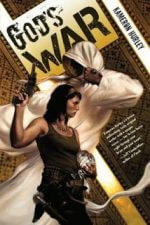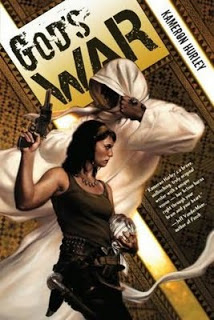 If I haven't said so before, Night Shade Books is putting out some seriously great stuff. There just comes a point where I get tired of all the same crap out there, and need something completely different. I've had this type of experience before with other novels from Night Shade like THE WINDS OF KHALAKOVO and NEVER KNEW ANOTHER. This time it was Kameron Hurley's GOD'S WAR (Amazon) that had me nodding in appreciation.
Read the rest of this review »