Best of 2019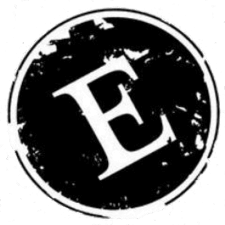 I'm not gonna sugar coat it. 2019 hit us pretty hard here at EBR, and I find it somehow apropos that I'm sitting here writing the content for this page while I'm slowly and inevitably sliding down into clutching grasp of a cold. Just kind of puts the cherry on top of things, you know? If you happened to notice those weeks in 2019 that we failed to meet our goals, please trust that we were at the very least always banging away at that pile of books, trying to share our oh-so-vaulted opinions with you our reading public. And if you didn't notice… well… thank you very much for not noticing. 🙂
Below is our list of the best fantasy books and best science fiction books that we read here at EBR. Honestly, we should have read more horror than we did. I'm still trying to finagle a way to get Adam Nevill's most recent book. There's a lot of great fiction out there. So, this list probably doesn't fit everyone's bill, but they definitely hit ours.

Best of 2019
The Hod King by Josiah Bancroft (EBR Review)
Dark Age by Pierce Brown (EBR Review)
Tiamat's Wrath by James S.A. Corey (EBR Review)
Light Brigade by Kameron Hurley (EBR Review)
A Memory Called Empire by Arkady Martine (EBR Review)
Holy Sister by Mark Lawrence (EBR Review)
Sixteen Ways to Defend a Walled City by K.J. Parker (EBR Review)
Stars Uncharted by S.K. Dunstall (EBR Review)
Shadow Captain by Alastair Reynolds (EBR Review)
Trail of Lightning by Rebecca Roanhorse (EBR Review)
Seven Blades in Black by Sam Sykes (EBR Review)
Jade City by Fonda Lee (EBR Review)
To Be Taught, If Fortunate by Becky Chambers (EBR Review)
Storm Cursed by Patricia Briggs (EBR Review)
The Burning White by Brent Weeks — Review Coming Soon (Amazon)
Empress of Forever by Max Gladstone — Review Coming Soon (Amazon)
Most Anticipated of 2020
There are a lot of books here that are looking especially tasty. I mean, the first two books on this list are literally spinning our reader-wheels at top speed.
Peace Talks by Jim Butcher (Amazon)
The Expanse: Book 9 by James S.A. Corey
The Girl and the Stars by Mark Lawrence (Amazon)
Ten Arrows of Iron by Sam Sykes (Amazon)
Bone Silence by Alastair Reynolds (Amazon)
Shorefall by Robert Jackson Bennett (Amazon)
How to Rule an Empire and Get Away With It by K.J. Parker (Amazon)
The Last Emperox by John Scalzi (Amazon)
The Trouble with Peace by Joe Abercrombie
Smoke Bitten by Patricia Briggs (Amazon)
Stormlight Archive Book 4 by Brandon Sanderson (Amazon)
The Thorn of Emberlain by Scott Lynch
We'd love to see something from these authors…
If you see any of these authors in the wild, give them a pat on the back, a great big smile, and tell them we want to see them succeed. Because they write awesome stuff. If you aren't familiar with their books, seriously check out those archive pages and give them a shot.
Ian Tregillis (EBR Archive) (Author's Website)
Jeff Salyards (EBR Archive)
Mark Hodder (EBR Archive) (Author's Website)
To all appearances… no
Not sure where these are in the process or, for some, if we'll ever get them. Still, they're kind of on our radar.
The Winds of Winter by George R.R. Martin
The Doors of Stone by Patrick Rothfuss
The No God: Book 1 by R. Scott Bakker
Not coming in 2020, but…
These are a few that we've heard of and are excited for, but they're more long-term projects at this point.
4th Book of Babel by Josiah Bancroft –> 2021
6th Red Rising by Pierce Brown –> 2021
A Desolation Called Peace by Arkady Martine –> 2021
In the Shadow of Lightning by Brian McClellan –> 2022
So what think ye? What awesome-sauce books did we miss in our 2019 efforts? Which of these have you read and enjoyed? Drop us a line and let us know!
Parent page: Best-of Lists