Archived posts
Starship: Flagship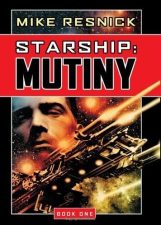 STARSHIP: FLAGSHIP (Amazon) is the fifth, and concluding, book in the STARSHIP series, which is an entry in the Birthright Universe. If you are not familiar with Mike Resnick, and his Birthright Universe, we'll give you a quick lesson. Resnick is as decorated as an author can be with almost 60 published novels, a couple hundred short stories, 30 or so Hugo nominations, and 5 of those which he has won. The guy knows his writing.
The Birthright Universe is a 20,000 year long story that encompasses Man's rise to Galactic adventures, and his subsequent fall. Ambitious doesn't even begin to describe the project Mr. Resnick is working on.
Read the rest of this review »
Interview with Kristine Kathryn Rusch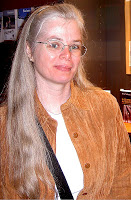 First off, Kris, we want to thank you for taking the time to chat with us a bit. As per tradition here at Elitist Book Reviews, we want to give you a chance to brag a bit. Tell us (and our readers, of course) what makes you an awesome author. Don't hold back, modesty isn't allowed.
Wow. This isn't in my nature. Tried answering this question twice and found that my Midwestern upbringing and my natural reticence make it impossible to do. So gee, I guess, um…all I can say is read my stuff and find out.
Read the rest of this post »
Hidden Empire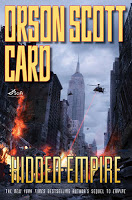 I read and loved, with certain reservations, Orson Scott Card's EMPIRE (Amazon). So when I found out there was a sequel pending for imminent release I was excited to see how the franchise was handled.
If you haven't read EMPIRE, here's a quick rundown. The possibility of a civil war, in America today, becomes very real when the President and all his staff are assassinated. Reuben and Cole become pawns in a conspiracy to an American revolution. The ending leaves us with a Princeton professor leading both the Democratic and Republican parties, and taking the office of the President with more than just a few suspicious events to those with a keen eye (Read: The main characters) in his resume.
Read the rest of this review »
Lightbreaker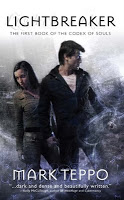 While at World Fantasy I had the pleasure to meet, and speak to, Mark Teppo. One of our friends, Kat Richardson, kept telling Steve and I that we had to meet him. She couldn't say enough good things about him and his writing. So the search for the man began. After finally finding him, Steve and I both agreed that he was one of the coolest people at the convention, and we couldn't wait to read LIGHTBREAKER (Amazon) his book. Conveniently, it was given to us for free while at the convention.
OK, confession time. (Admit it, you got nervous for a moment when I said that, didn't you?) LIGHTBREAKER was published by
Night Shade Books
in 2008, and the sequel, HEARTLAND (
Amazon
) was published in 2009, so I'm a little bit behind the times on this. Other than the obvious fact that I got the book for free, I am reviewing LIGHTBREAKER, instead of it's sequel, because it is the beginning of a fairly new series and I thought it would be a better place to start. Hey, I don't need to explain myself to you. I do what I want.
Read the rest of this review »
Neuropath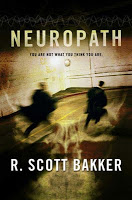 Sometimes, no matter how much you like an author, their latest book ends up being a disappointment. NEUROPATH by R. Scott Bakker (Amazon), fit that description for us. As you all well know, we love his Prince of Nothing series. NEUROPATH is Bakker's attempt to put his spin on the thriller genre.
It is evident within the first 20 pages (probably less to most people) that Neuropath is written with a very strong bias and moral (if there is such a thing… dun dun DUN) bent. This book, while a mystery/thriller, is not the typical fare in the genre. There are lengthy discourses about free will vs. determinism, what free-will is exactly, identity issues, and the possibilities of contemporary neuroscience.
Read the rest of this review »
Breathless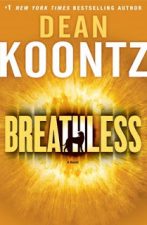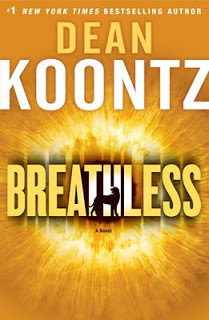 When talking to authors I know, I hear frequently of that moment when several seemingly unrelated ideas come together. They become a "perfect storm" of sorts, and often lead to an amazing novel.
Unfortunately, BREATHLESS by Dean Koontz (Amazon), doesn't meld separate ideas into a perfect storm. The result is more like… a perfect train wreck.
Let me state, for the record, that I actually enjoy some the stories that Koontz writes. I can appreciate the transition he made into straight-forward thrillers that he has published recently (VELOCITY, THE GOOD GUY, THE HUSBAND). Personally, I enjoyed ODD THOMAS. Are they the best novels? No. Do they serve a purpose in my reading schedule? Definitely. Every now-and-again I need light reading. Dean Koontz usually can usually fill that role.
But BREATHLESS? Man. It was just bad.
Read the rest of this review »
The Silver Skull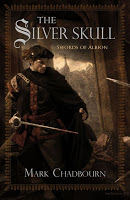 The following review, once you know that it is a Pyr book, will not come as a shock. We have to exercise the utmost of restraint in order to avoid reading through and reviewing all the Pyr books we can, as soon as we can.
THE SILVER SKULL by Mark Chadbourn (Amazon), is one of the funnest books we have read. Period. Imagine a James Bond story, but way more awesome, set in an alternate Elizabethan England. This is what you get in this book.
Read the rest of this review »
Monster Hunter International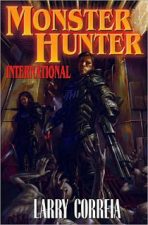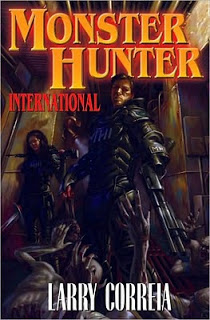 How about a requested review from one of our readers, Dan Burton. See, we really do listen to your requests.
MONSTER HUNTER INTERNATIONAL (Amazon), on the surface, seems to fit the need that most of us have for mindless, gunfire-laden fiction. We all need it at times. Larry Correia, the author, gives us all the ingredients that a book of this style might typically have, yet somehow makes them more than the sum of their parts. In all honesty, we were surprised by how much we enjoyed this novel, and how much we are now looking forward to the sequel.
Read the rest of this review »
Nightchild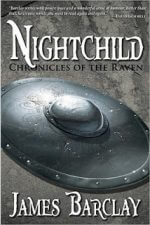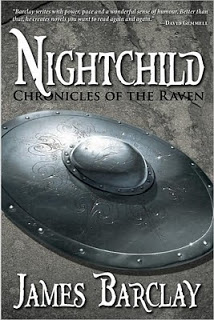 NIGHTCHILD (Amazon). So here we are, the third and final novel of The Chronicles of the Raven series by our friend James Barclay. So does it stay true to the prior novels? Does it elevate the series to new heights?
Easily. This is by far the best of the trilogy.
Read the rest of this review »
The Devil's Alphabet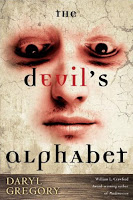 With THE DEVIL'S ALPHABET, Daryl Gregory does something really cool. He presents a book that has all the trappings of an Urban Fantasy, which hides what it truly is. A character study. This book tickled, in particular, Nick's sociology fancy. Steve found it a little bit less exciting.
THE DEVIL'S ALPHABET is about Pax, a young man from Switchcreek, Tennessee, that returns to his hometown to attend a funeral of a former best friend, who's death is shrouded in mystery. Switchcreek, before Pax had left, had been a victim of a bizarre "disease" that warped the DNA and bodies of it's inhabitants. It turned regular people into the tall, muscular, slumping Argos, the short, fat, grey, Vintage producing Charlies, and the bald, self-propagating Betas. Some were left untouched, as Pax was, and some people were just killed by the transformation of their bodies. Very cool ideas are written on these pages.
Read the rest of this review »