Book Author ::
Dean Koontz
Review
Breathless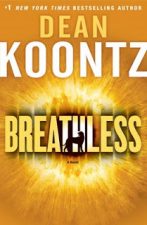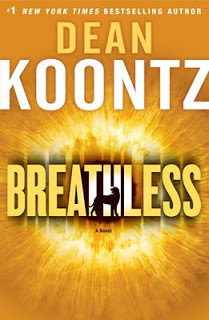 When talking to authors I know, I hear frequently of that moment when several seemingly unrelated ideas come together. They become a "perfect storm" of sorts, and often lead to an amazing novel.
Unfortunately, BREATHLESS by Dean Koontz (Amazon), doesn't meld separate ideas into a perfect storm. The result is more like…a perfect train wreck.
Let me state, for the record, that I actually enjoy some the stories that Koontz writes. I can appreciate the transition he made into straight-forward thrillers that he has published recently (VELOCITY, THE GOOD GUY, THE HUSBAND). Personally, I enjoyed ODD THOMAS. Are they the best novels? No. Do they serve a purpose in my reading schedule? Definitely. Every now-and-again I need light reading. Dean Koontz usually can usually fill that role.
But BREATHLESS? Man. It was just bad.
Read the rest of this review »