Book Author ::
Mark Teppo
Review
Earth Thirst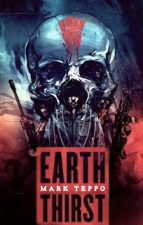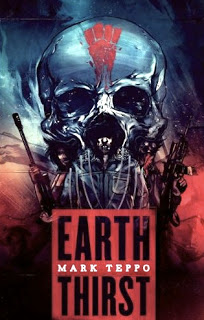 Vampires? Vampires! Grab the stakes and garlic, this sub-genre isn't dead yet. Don't mind me, I kid. Vampires are never going away and Mark Teppo's EARTH THIRST (Amazon) rejuvenates a tired concept. Teppo's vampires are of the crunchy granola, tree hugging variety. Don't confuse the Arcadians for hippies though, the stewards of the Earth come heavily armed.
The Earth is dying. Mankind poisons the soil and pollutes the air. The Arcadians, vampire stewards, are fighting a losing battle against hyper-industrialization. Silas is a soldier, he follows orders – even when those orders lead him onto the open seas with a group of protestors trying to save the whales. Things quickly go awry and Silas finds himself cut off from support and running for his immortal life. Now he will have to get to the bottom of a mystery that could destroy everything he loves.
Read the rest of this review »
Review
Lightbreaker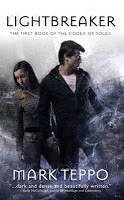 While at World Fantasy I had the pleasure to meet, and speak to Mark Teppo. One of our friends, Kat Richardson, kept telling Steve and I that we had to meet him. She couldn't say enough good things about him and his writing. So the search for the man began. After finally finding him, Steve and I both agreed that he was one of the coolest people at the convention, and we couldn't wait to read LIGHTBREAKER (Amazon) his book. Conveniently, it was given to us for free while at the convention.
OK, confession time. (Admit it, you got nervous for a moment when I said that, didn't you?) LIGHTBREAKER was published by Night Shade Books in 2008, and the sequel, HEARTLAND (Amazon) was published in 2009, so I'm a little bit behind the times on this. Other than the obvious fact that I got the book for free, I am reviewing LIGHTBREAKER, instead of it's sequel, because it is the beginning of a fairly new series and I thought it would be a better place to start. Hey, I don't need to explain myself to you. I do what I want.
Read the rest of this review »