Reviews :: Book Genre ::
Political Thriller
Review
Medusa Uploaded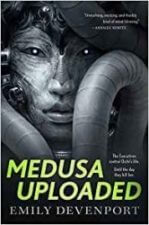 Real politics, the actual grind and wear of backdoor committees, debates, and miles-long legislation is a snore. Unless you enjoy reading obscure case law or an inane housing clause that forbids people from living in a "den of iniquity," you're likely not going to enjoy any political fiction.
Luckily for you, and me, I enjoy reading such dry-as-wall-paint material.
Read the rest of this review »
Review
Hidden Empire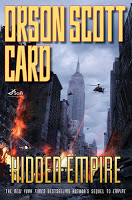 I read and loved, with certain reservations, Orson Scott Card's EMPIRE (Amazon). So when I found out there was a sequel pending for imminent release I was excited to see how the franchise was handled.
If you haven't read EMPIRE, here's a quick rundown. The possibility of a civil war, in America today, becomes very real when the President and all his staff are assassinated. Reuben and Cole become pawns in a conspiracy to an American revolution. The ending leaves us with a Princeton professor leading both the Democratic and Republican parties, and taking the office of the President with more than just a few suspicious events to those with a keen eye (Read: The main characters) in his resume.
Read the rest of this review »
Review
The Lost Symbol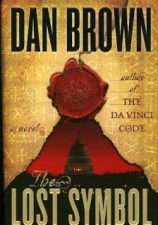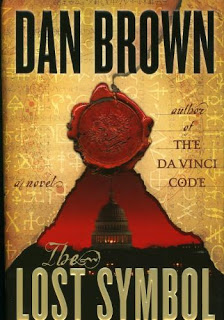 Have you ever had that burning sensation in your chest? No, not heart-burn. More deadly (if possible) than that. We mean the feeling when you are reading a novel, watching a movie, or playing a video game and you get SO impatient for it to move along. You start clenching your jaw. You crack your knuckles again, even though you just cracked them two minutes earlier. And the feeling that is the perfect mix of annoyance and impatience burns in you. That's what reading THE LOST SYMBOL is like. It is excruciating. Yes. Excruciating…that is the word of choice to explain Dan Brown's latest "novel." (Dear Dan Brown: Thank you for kindly putting the words, "A Novel" on the front cover of your book. Without them, we would have mistaken this book for a slush-pile reject.)
What a terrible, terrible book.
Read the rest of this review »