Review
Dead Country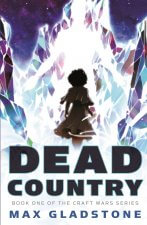 Tara Abernathy grew up in a village desert away from the big city. Now that small-town girl is one of the strongest users of the Craft, the law and rights-based magic which can transform bodies, compel gods, and shape the world. But today she is returning home to attend her father's funeral. Knowing magic doesn't make her popular with the local villagers, she's concerned about her reception. But the village and Tara soon discover that her arrival is the only thing that will help the villagers survive.
Read the rest of this review »
Review
Age of Ash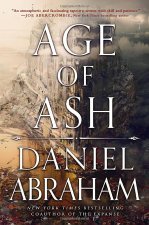 I'm an unabashed fan of Daniel Abraham's work. He's one of those for which I will literally buy anything I can get my hands on. He has a way of telling stories that resonates with me. Whether it be through epic fantasy, urban fantasy, science fiction, or anything else, it consistently feels as if the man can do no wrong.
He's said before that with each project, he sets forth with a certain goal in mind, and I can't say that such goals have ever seemed to be at the forefront of his prose, for me. I think that's one of the great things about his work. I can read them and enjoy the story and the characters without having to understand the author's purpose. If he has a purpose, great. I don't necessarily need to know what that is.
This time around however, the read left me wondering for the first time, what his motivation might have been when sitting down to pen this new novel of fantasy. Because, whatever it was, I kinda don't get it.
Read the rest of this review »
Review
The 7 1/2 Deaths of Evelyn Hardcastle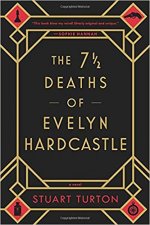 From the very first chapter, you realize that any notions you may have about this being a standard mystery story are going to be turned on their heads. Our main character wakes up in the middle of the woods with amnesia, and believes that he hears a murder being committed. From that point on, we are plunged into a story that unfolds piece by piece from the POV of seven characters–who are actually one character. His name is Aiden Bishop and he wakes up in the body of seven different guests at Blackheath Manor each morning, and he has one day to solve the mystery of the death of Evelyn Hardcastle.
Read the rest of this review »
Review
Empire of Silence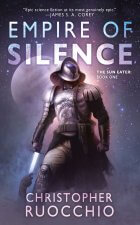 This is a book that I likely would not have picked up of my own accord. Instead, my reading of it came on the shoulders of the recommendation of a trusted friend. Not that anything in particular made me shy away from the book. These days I just tend to avoid anything resembling large-ish science fiction tomes that don't also come with a strong recommendation from someone I trust. My poor experience with the genre in general, I guess, but this won't be news to those that follow our site.
Read the rest of this review »
Review
The Book of Lost Things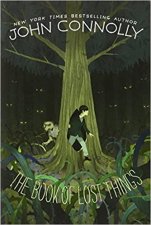 Once upon a time, there was a boy named David, and he did everything to keep his mother alive. So begins THE BOOK OF LOST THINGS by John Connelly, the story of a 12-year-old boy who tries to escape a life of trauma and disappointment only to discover that fairytales aren't all they're cracked up to be.
Read the rest of this review »
Review
Dragons of Deceit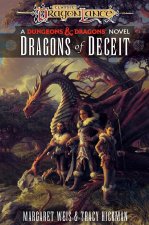 There are a lot of things someone could say to me to which my likely response would be, "Yeah right. That'll never happen." As of about a year ago, the possibility that another Dragonlance book would not only be written, but that it would be released as part of an entire new series, was one of those very things. I don't know if I can properly articulate just how excited I was at the time. Dragonlance is the very first series of books that I can remember reading. The book that started it all, DRAGONS OF AUTUMN TWILIGHT, was the first book that I ever laid down my own personal funds to buy, on the recommendation of my good friend, Scot. That very paperback sits on my shelves today, possibly a little worse for the wear, sporting a blue squiggle from Tracy Hickman himself. The characters and stories created by those authors about the world of Krynn and its inhabitants, are all a very deep part of my childhood. Big nerd here, but you probably already knew that. 🙂
Read the rest of this review »
Review
Piranesi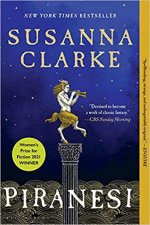 When I watched the season of "Jonathan Strange and Mr. Norrell" I loved it. I loved how weird it was, the strange characters, the fascinating and crazy story. Totally my speed. So when my book club decided to read another of Susanna Clark's books called PIRANESI I was on board. And like her previous books, it is just as weird and mind-bending.
Read the rest of this review »
EBR Archive
Book Ratings Breakdown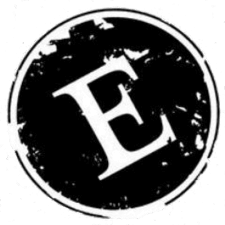 This page gives a quick comparison across all of the ratings we've ever given to books on this site over the years. We figure, the more information our readers have about us and our methods, the better. In this case, the thought is that being able to see the distribution of how our ratings stack up might lend some credence to the concept that the reviews we post on the site are our honest opinions, and that we're not doing this "just for the attention" (which we absolutely expect), or for "more ad revenue" (which we purposefully don't use), or to draw attention to books that don't outright deserve the attention.
Read the rest of this page »
Review
Legacy of the Brightwash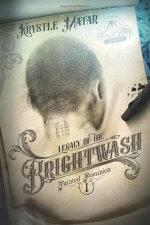 So I sat on this one for a long time. Saw a bunch of hype for it a while ago (thinking last year sometime?) and picked up a copy of the ebook for a steal of a deal. Never got around to reading it though, as something else shiny and pretty always caught my eye first. Recently, I noticed that it had been part of last year's SPFBO, and it actually did quite well: 2nd place overall. Not too shabby. So, I figured I had better get to it and see what all the hubbub was about.
Read the rest of this review »
Review
Servants of War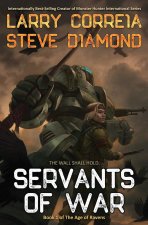 So, it's been a minute since I've sat down to write a review for EBR, and to be honest, it's proving to be every bit as difficult as I thought it would be. No, that's a lie. It's worse. I've written and re-written this opening paragraph so many times now I've lost count, and every time my fingers stop moving, I want to get up and walk away.
Not because I don't want to write this review. Yeesh, no. I'm so ridiculously excited for Steve and what this book portends for his career as an author. He's been banging on the wall of publication for a long time now and has found some limited success thus far. To see him succeed like this now, absolutely means the world to me. The very fact that I'm here in my computer chair, banging on this keyboard, once more in search of the right words to use, instead of deciding again to put it all off, should identify to most of our readers just *how* important this is to me. I can't begin to comprehend exactly how I've found my way to this place, where it's dark and heavy and frustratingly hard to participate in an activity that is so near and dear to my heart. But I'm here and have yet to find my way out.
So, maybe this will be the hit that knocks me loose. Maybe this is the one that rattles me from my paralysis. Regardless, I'm here to get this done. Because Steve's my friend, and he deserves the best I can give.
And this book is really good too. 🙂
Read the rest of this review »