Review
The Library of the Unwritten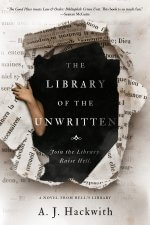 If you're into books-about-books, A.J. Hackwith's novel, THE LIBRARY OF THE UNWRITTEN (Amazon), explores the power of stories and imagination. If that sounds corny and sunshiny–DON'T PANIC. This novel is literally set in Hell; there's plenty of stabby demons, and betrayals, and grumpy librarians who need more tea and less talking. While the overarching drive of the novel is a race between Hell and Heaven to solve a mystery, Hackwith's characters and their interactions take center stage.
Read the rest of this review »
Review
Wanderers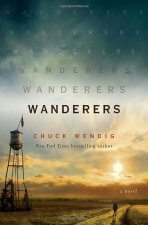 Well, here I am again at the tail end of the reading experience for a book that has left me absolutely stymied. Sometimes it surprises me just how different my opinion can be from other readers, not just around the world, but from those in my own backyard as well. Finishing this book has brought me to the conclusion that I am completely oblivious when it comes to understanding the "literary" merit of a story. I just don't get it. Like, at all. In fact, I think I can safely say that any literary aspects of a story come across as 100% transparent to me. Not only do I not understand them, I don't even see them when I read a story. A Google search for the term "literary merit" currently brings up a 2017 article from Medium.com. It seems to do a fairly decent job of relaying the main ideas of what literary fiction is about. My take is that a literary story's primary concern will be to try to relay a "theme" or "well-posed question" dealing with society or humanity… or something else equally boring and, for me, pointless. As such, they typically make lots of mistakes along the way when it comes to telling a story that is actually engaging and worth being told.
Read the rest of this review »
Review
The Athena Protocol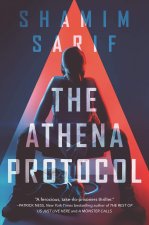 Jessie, Caitlin, and Hala are a team. Not a team associated with a government or mercenary group; instead, they work for a secret organization known as Athena. With plenty of advanced tech and weapons training, their mission is to bring justice to women around the world.
While on a mission in Africa to free kidnapped schoolgirls, Jessie shoots a target instead of turning him over to the proper authorities. The resulting chaos exposes Athena to possible investigation and scrutiny and the trio of women who run Athena kick Jessie out. This is especially rough for Jessie because her mother is one of Athena's leaders.
The main plot of Shamim Sarif's THE ATHENA PROTOCOL focuses on what happens after Jessie's expulsion from the group. With Jessie gone, the team will be one woman short as they travel to Belgrade, hoping to steal the evidence to stop Gregory Pavlic, a notorious human trafficker.
When Jessie uncovers information that Pavlic's daughter, Paulina, has […]Read the rest of this review »
Review
Redemption Ark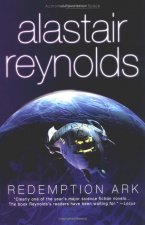 I've wondered for quite some time what a sophomore novel from Alastair Reynolds would read like. Seems like I've been a fan of his stuff for just about forever now. Coming back to this author and reading first, Revelation Space (his debut), and then this one, has been an effort that was completely worthwhile. Then, as I'm preparing for this review, I come to find out that this book is in fact not his sophomore novel, but the third novel that he published. Color me surprised. I figured with a debut novel being published in 2000 and the second in the series weighing in at over 550 pages and being published in 2002, that it was obviously his sophomore novel. So much for assumptions. Still, this is the second book in the main sequence dealing with the Inhibitors, and that was the book I went looking for this time around. Will have to go back and read Chasm City (another whopper of a book that was published in 2001 and set in the Revelation Space universe) sometime later. Until then.
Read the rest of this review »
Review
Crown of Coral and Pearl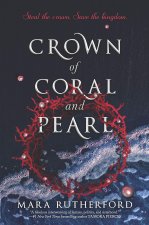 Mara Rutherford's debut novel, CROWN OF CORAL AND PEARL (Amazon), follows twin sisters Nor and Zadie who have spent their entire lives being (literally) groomed to be the next queen of Ilara. Nor and Zadie's mother is obsessed with ensuring one her daughters becomes queen, and after Nor scars her face on a blood coral, their mother turns all her efforts on Zadie.
When Zadie is indeed chosen to be the next queen, she defies everyone's expectations and secretly injures herself, making it impossible for her to travel from the small island nation of Varenia to Ilara. The last time the Varenians sent 'the wrong girl', Ilara cut off supplies to Varenia for weeks. Desperate to avoid another reprisal, the village sends Nor masquerading as Zadie.
Read the rest of this review »
Review
Trace the Stars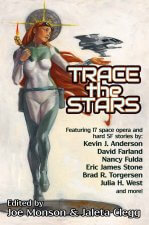 It's been too long since I read me some short stories. Only one other anthology in the last year, in fact. Yeesh. You'd think I'd been avoiding them purposefully, but that would definitely be incorrect. Anyone out there have a suggestion for some good short fiction I can get my hands on? Something in anthology form and not a collection, if possible (unless it's really good). Anthologies just give you so much variety that I can't help but be glad I read them — despite what overall rating I give them — because there's usually at least a few good ones that will rise to the top. And then I have some good suggestions on new authors to go chase down.
I found out about this one because of an email submission from our contact form. Like, from here on the website. Yeah. See. It does happen. Not very often I'll grant you. AND, as it happens, I have somewhat of a geographical connection to the anthology. Oh, AND I met Joe at another convention, and he was a cool guy. So there's that stuff too. Sorry if I got anyone's hopes up. Anyhow. Time for some shortness. You ready?
Read the rest of this review »
Review
Aftershocks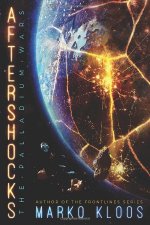 I've had something on my mind the last couple of months. It's easy, as a reviewer, to dole out ratings for books. Saying this one is good, and this one is bad, and this one was just kinda meh. It's also frequently easy to fall into the trap of thinking that every book that is published should be the "best book that it can be". I'm also an engineer though, and so the old saying that, "If you want to finish the project, you're going to have to kill the engineer" (meaning that the engineer will keep working on a project for forever until it's perfect) floats around in my mess of a brain too. I think this has produced somewhat of a scarcity mentality in my head though. Because, honestly, there is a huge market out there for stories that I'm going to think are perfectly mediocre. That don't ring any of my bells or wave any flags — even lots that don't ring bells or wave flags for anybody — because some people just like to read something that makes them forget for a time. They don't even want to think about it very hard. Just read. Now, I'm not exactly one of those kind of people. I expect goodness when I sit down to read. This likely stems from the fact that I read as much as I do, I'm always wanting to read more, and I never feel like I have enough time for it. Which means I don't like finding anything mediocre about what I'm ingesting. Still, there's obviously a market for stories like that, and I think this is one of those.
Read the rest of this review »
Review
The Affair of the Mysterious Letter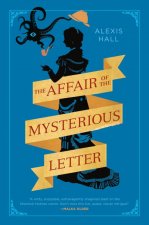 There are heaps of stories about Sherlock Holmes. Mountains of them. Oceans of them. Even if you dive down and start looking only at queer Sherlock Holmes re-imaginings, or alternate-reality-Sherlock-Holmes re-tellings, or gender-swapped Sherlock reworkings… well, you're going to be here for a while.
THE AFFAIR OF THE MYSTERIOUS LETTER rolls a little bit of all of these variations together and while the result is absolutely bonkers, it's also delightful.
Author Alexis Hall goes straight for the wild and weird. He does not set his version of Sherlock in a slightly-different-but-still-recognizable London. Or even a deliberately-not-London-but-clearly-still-familiar locale. Nope. THE AFFAIR OF THE MYSTERIOUS LETTER is set in the city of Kelathra-Ven, a cosmopolitan gathering place in a world full of witch kings, Eternal Lords, re-animated corpses, vampires, and inter dimensional portals.
It's a big swing, but what keeps the reader grounded, rather than afloat in the rush […]Read the rest of this review »
Review
Gods of Jade and Shadow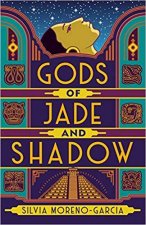 From the cover: "The Jazz Age is in full swing, but Casiopea Tun is too busy cleaning the floors of her wealthy grandfather's house to listen to any fast tunes. Nevertheless, she dreams of a life far from her dusty small town in southern Mexico. A life she can call her own. Yet this new life seems as distant as the stars, until the day she find a curious wooden box in her grandfather's room. She opens it–and accidentally frees the spirit of the Mayan god of death, who requests her help in recovering his throne from his treacherous brother. Failure will mean Casiopea's demise, but success could make her dreams come true."
I spent some time thinking about this book since I finished it, not really sure how to write this review. The book was simultaneously straightforward storytelling but also unexpected. The characters were recognizable but foreign. And the ending was surprising yet also what it should have been. GODS OF JADE AND SHADOW is the kind […]Read the rest of this review »
Review
A Little Hatred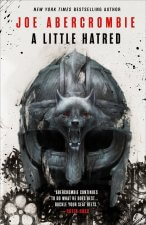 So, it's been a while since we've had a book like this from Abercrombie. Real quick US publication timeline for those of you that aren't immediately aware: 3 years since Sharp Ends (last short stories), 4 years since Half a War (last YA), 7 years since Red Country (last stand-alone), and 11 years since The Last Argument of Kings (last series book). Thus, I'd be painting the canvas pretty thin indeed if I were to say, for instance, that I was stupid-excited to finally read this thing. I won a contest over at Pat's Fantasy Hotlist back in the day and inherited all three books of the original First Law trilogy, published by Pyr. Was the beginning of my first love affair with the works of Abercrombie. Guy just knows how to do story right, and I was hoping that he'd continue that trend. His response was a little bit "Yes"… and a little bit "No".
Read the rest of this review »