Review
Shorefall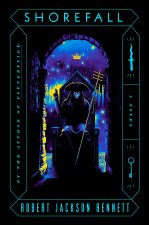 This book is one of the 2020 releases that I have been most excited to get to read. Short of the next Expanse book or the next (two!) Dresden Files books, this was it. After reading FOUNDRYSIDE (EBR Review) this guy's stuff again rocketed to the top of my list. The only problem with that? You may be familiar with the phrase, "The bigger they are the harder they fall"? Yeah. It fell hard. This reading experience is going to stymie me for a while.
Read the rest of this review »
Review
This Is How You Lose the Time War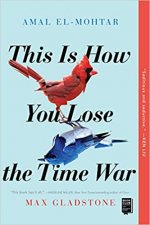 I think if you looked at the Venn Diagram of books that we here at Elitist Reviews are likely to enjoy, THIS IS HOW YOU LOSE THE TIME WAR falls smack dab in the "Very Likely" section. We've enjoyed both El Mohtar's (EBR Search) and Gladstone's (EBR Archive) work previously, and I've developed a real love of the novella (as witnessed here or here). And THEN you tell me it's epistolary? With time travel? And a queer love story? Sign me up.
Read the rest of this review »
Review
Wool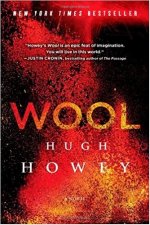 Living on the surface has become life-threatening, and as a result humanity has retreated to underground. We open WOOL with Sheriff Holston, the law for the silo and the underground city that lives there.
But the silo's population is strictly controlled. Couples aren't allowed to even try to have a child without permission unless they win a lottery placement that gives them a chance at a year of trying. They only have a chance at this lottery when another inhabitant dies of old age, accident–or by cleaning.
Read the rest of this review »
Review
The Immortal Conquistador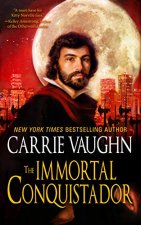 Carrie Vaughn's Kitty Norville series (EBR Archive) is popular for good reason. Excellent heroine. Fun storytelling. Interesting worldbuilding. And engaging characters.
Read the rest of this review »
Review
The Girl and the Stars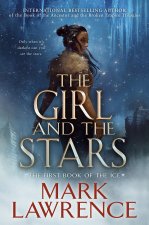 Mark Lawrence's Book of the Ancestor trilogy (EBR Archive) was easily one of my favorite fantasy reads of recent years. The time I spent with Nona in the world of Abeth was some seriously good reading. So when I heard that the author was doing another series on the same world and that he was cruising through the writing (have already heard of significant work being accomplished on book 3 of the series), I was uber excited to get into it.
Read the rest of this review »
Review
Magic for Liars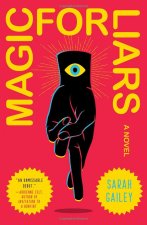 I used to just stop reading a book when I figured out I wasn't going to like it. Ah, those were the days. These days, I find myself not only rationing toilet paper by the square and thinking more than twice about dashing over to Walmart for a single item, but also that I feel like I just have to finish everything I start reading. It's a scarcity mentality. There just isn't time anymore to go around reading 20 or 30 percent of a book and then bailing on it just because it doesn't fit my fancy. How to find a way to know *ahead of time* whether I'm going to like a book or not though? Read other reviews before reading any books? That won't exactly work out in my favor. Then I'm behind all the time. Any ideas? Any suggestions?
Not like it'll help me now though. 🙂 Here we go!
Read the rest of this review »
Review
Empress of Forever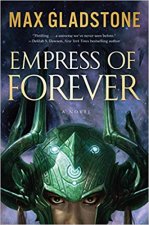 Viv is a powerhouse of a woman. Entrepreneur. Uber computer programmer. Rich. Powerful. But lonely. In the opening pages of EMPRESS OF FOREVER, Viv finds herself being pursued by people who would stop her from using her genius and influence to change their hold over the world economy. And in the process of using her hacking skills to stop said evil ones she is plucked away from the earth by a green goddess and transferred to another galaxy.
Not exactly the results she was expecting.
Read the rest of this review »
Review
Along the Razor's Edge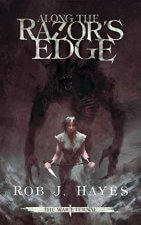 So here I stand with another self-published fantasy novel at the completed end of my reading schedule, ready to write a review for you our reading public. What ho! you might say, "knowing" that we here at EBR would never deign to dip into the slush pile of self-publication by choice and thus thinking, perhaps, either us liars or yourselves the subject of a slip in the space-time continuum. But don't worry your pretty little heads. There's a part of me that is, as well, equally surprised to be bringing you my thoughts and feelings about such a book, but I wouldn't have it any other way. Because more than anything else, I like to be pleasantly surprised. Only problem is that this read was anything but a pleasant surprise. Instead…
It was a bloody brilliant evolution of sheer story-telling genius.
And now I get to share that experience with you.
Read the rest of this review »
Review
Black Stone Heart
I don't often go out wandering amidst the self-published story crowd, but I was vaguely not-paying-attention on Twitter a while ago and ended up making a request for an eArc without realizing from whom I was making said request. That story is not this one (you have to wait until Friday for that one), but after making that first request and paying attention to what that author was doing, I ended up making a couple of other requests from self-published authors that were in his circle, and this is one of those.
Without being too specific, I can definitely say that I have been pleasantly surprised with both of those I've read so far. Count me lucky, but more likely blame the buzz about this year's instance of Mark Lawrence's Blog-Off for steering me in the right direction. Because otherwise, I likely wouldn't have ever come across this author or his book anytime soon. And can I give some kudos to the artist of the cover art? Was totally one of the things that made me take the plunge and read this one. Check it out.
Read the rest of this review »
Review
Dark Orbit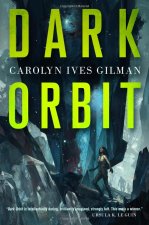 Despite my constant frustrations with the Science Fiction genre, I keep finding myself pulled back into its orbit. I can't help but love all of the things that make great Science Fiction great. I tried to start this one a number of times, and just wasn't ever able to get into it. But, instead of passing on it altogether, I'd stick it back in the TBR pile for another chance. I even tried to listen to the audiobook but bailed on that pretty quickly because I felt like I seemed to be missing a lot of the story. And then, as I did once long ago with Memories of Ice (EBR Archive), I decided to just push through and do it. Feels good to be on this side of the divide. Only took me five years to get here…
Read the rest of this review »