Book Author ::
Rebecca Roanhorse
Review
The Far Reaches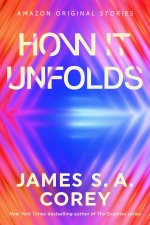 It seems like my social media feeds have been getting slammed lately by ads for this new anthology of science fiction stories put together by Amazon. Almost seemed to double in frequency after I got them, oddly enough. Sometimes it just boggles my mind how much money must flow through the coffers of social media ads, and I can't help but wonder how much of it goes to absolute waste. In this case, it got me to pick them up, but everything since then? Yeah.
You'll notice that our image doesn't match the name of the collection. Yup. Thank you e-book collections. So, instead I just included the cover for the best story in the group. Hint hint. Wink wink. Nudge nudge.
Read the rest of this review »
Review
Trail of Lightning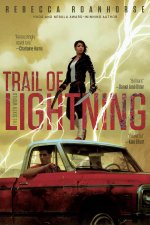 I'm a sucker for the just slightly off-kilter world. The ones where the setting simultaneously feels like a very possible future but also brings in the mythical and magical. I love a good post-apocalyptic, monster-killing, magic wielding story. And sign me up for anything with a hint of romance.
All this is just a very long lead in to say that TRAIL OF LIGHTNING (Amazon) checked A LOT of boxes for me.
Read the rest of this review »