Book Author ::
Martha Wells
Review
Artificial Condition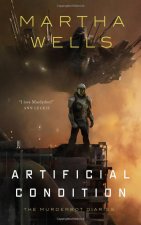 If you read my previous review, you'll know that I recently ran through a few novellas. This is the second of those shorties that I read. I was actually pretty excited to get to it. Although out of the bunch, it definitely sat near the bottom. I mean, the competition was Robert Jackson Bennett (EBR Archive) and Alastair Reynolds (EBR Archive), which both sit pretty high on my scale of READ-THESE-AUTHORS-NOW. I had recently read the first in the Murderbot series (Vanessa's EBR Review) and liked it quite a bit. So this step was kind of the next natural one to take, yeah?
Read the rest of this review »
Review
All Systems Red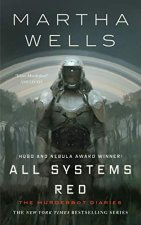 Last week in my interview with S.K. Dunstall (see it here), they mentioned loving Martha Wells' Murderbot stories. With such high praise from an author-duo I enjoy, how could I resist?
I've been missing out. Murderbot is totally worth reading.
Read the rest of this review »