Book Author ::
Stephen Blackmoore
Review
Gods & Monsters: Mythbreaker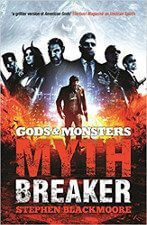 Steak and potatoes. These two foods comprise the epitome of a hearty American dinner. So if I wanted to make an apropos comparison of such an eating experience to reading a book, then that reading experience would be: full of goodness, tender and tasty, and most of all filling. At the end of such a read, I would expect to be satisfied, and if not necessarily ready to dive into the next book, at least ready to move on to something new. One could easily make other such comparisons between food and reading. And if I had to make a food-based comparison to reading this book, it'd be a bowl full of popcorn: easy to keep reading, exciting enough to keep my interest, and regardless of how it ends, finding that I have a bit of a belly-ache afterward. As with reading many of these kinds of books, once in a while they can be fun, but too many in a row? No thank you, sir. But it had been a while since I'd read a popcorn novel. So.
Read the rest of this review »
Interview: Stephen Blackmoore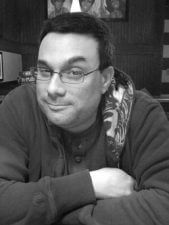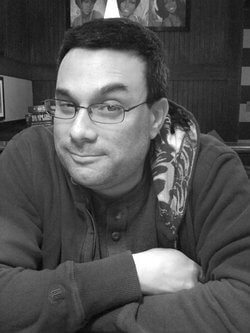 Stephen Blackmoore is a pulp writer of little to no renown who once thought lighting things on fire was one of the best things a kid could do with his time. Until he discovered that eyebrows don't grow back very quickly.
He is the author of the urban fantasy novels CITY OF THE LOST, DEAD THINGS and the upcoming BROKEN SOULS. His short stories and poetry have appeared in Plots With Guns, Needle, Spinetingler, Thrilling Detective, Shots, Demolition, Clean Sheets , Flashing In The Gutters and a couple of anthologies with authors far better than he is.
I loved CITY OF THE LOST and just knew I had to get an interview with Stephen for Elitist Book Reviews. This is that interview.
Read the rest of this post »
Review
Dead Things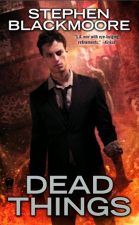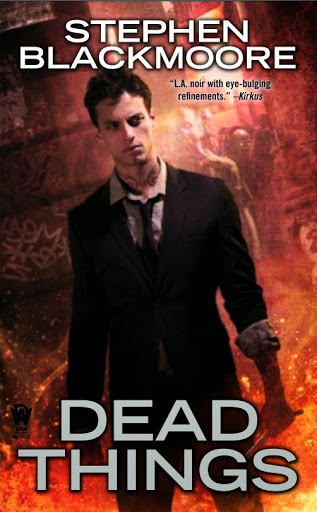 A few pages into Stephen Blackmoore's DEAD THINGS (Amazon) I realized I would want to start reading the sequel immediately after finishing so I took a risk and ordered BROKEN SOULS (Amazon). Having finished DEAD THINGS I now recognize this was a wise decision. Yay me! Based off the cover alone my eyes would have likely skipped past this novel on a store shelf — there's nothing wrong with it but there are a hundred trillion other urban fantasy novels with Christian McGrath covers and who has the time to sift through them all? Thankfully, DEAD THINGS comes with a recommendation by M.L. Brennan, whose American Vampire series turns me into a squealing fangirl. I enjoy Brennan's work because she diverges from the typical hard-boiled style urban fantasy. I enjoyed Blackmoore's novel because he embraces it with aplomb.
Read the rest of this review »