Archived posts
Review
Cryoburn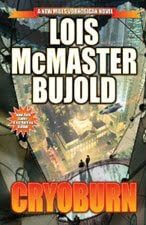 Miles Vorkosigan is reliable. Reliably clever. Reliably entertaining. Reliable at finding trouble. But does reliability equal excellence? For Miles it does because he's reliably awesome, but for Lois McMaster Bujold, who can and has written better, CRYOBURN (Amazon) is merely better-than-average entertainment.
Something's rotten on the planet Kibou-diani, and Miles is trying to sniff out the secret. Known for their use of cryonics to preserve the ill or aged until medicine advances enough for a cure, the crybobanks pretty much run the planet and are looking to expand and provide services for a new population on another planet. But there's more to it than a business making money, and Miles is determined to get to the bottom of it–even if it means breaking a few rules and stretching beyond his own diplomatic immunity.
Read the rest of this review »
The Cardinal's Blades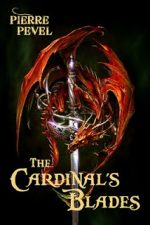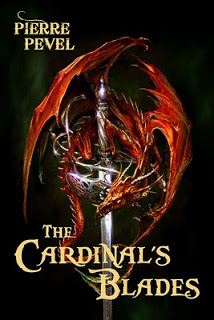 Come on. Historical France. Musketeers. Dragons. Magic. Spies. You can't tell us you don't want to read a book with all this awesomeness in it. Fortunately for everyone, all these things are in Pierre Pevel's novel THE CARDINAL'S BLADES (Amazon), and for the most part this is a great read.
Read the rest of this review »
Review
Up Jim River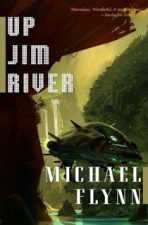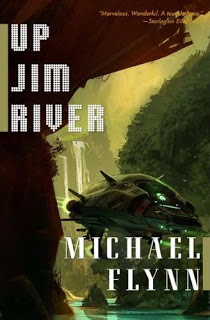 You know what I'm getting tired of? Book covers that have absolutely nothing to do with the content of the book. I get the whole "first impression" bit. I understand the very essential concept of getting a potential buyer to just pick up the book. I also know that publishing books is a business. But honestly? The amount of false advertising present on book covers today just ticks me off. Then again, I have no idea what kind of cover might have persuaded me to pick this book up in the first place had it had only dealt with the concepts presented therein, and not been entirely based on a metaphor of the story instead. So, a quandary for you: False-advertising? Or no sales? Option number three, if you ask me.
Read the rest of this review »
The Walking Dead – Book 1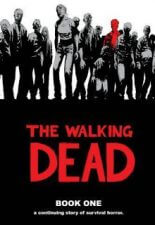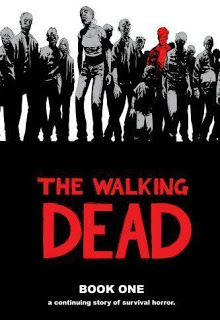 It is natural that various art mediums look to each other for inspiration. The movie industry has been looking to novels for, well, ever. TV looks to movies and novels. Graphic novels, lately, has become to go-to source for new visual material. While watching AMC's Mad Men and Breaking Bad, new ads began showing for a new show. A show about zombies. The Walking Dead. It looked fantastic.
Read the rest of this review »
The Bards of Bone Plain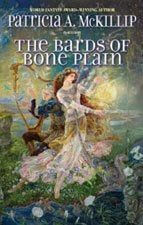 A bard is more than he or she first appears. Certainly the beautiful music, impressive memory, and courtly manners are part of the trade. But there is magic in music, and in words–even the everyday variety.
THE BARDS OF BONE PLAIN (Amazon) is Patricia A. McKillip's latest creation. You may recognize her name for her award winning THE FORGOTTEN BEASTS OF ELD (Amazon) or her RIDDLER-MASTER TRILOGY (Amazon), among others. Her stories are subtle, beautiful, and full of magic. But the real magic in BARDS is McKillip's prose, which is lyric and enjoyable; even after decades of delighting her fans McKillip hasn't lost her touch.
Read the rest of this review »
Echo City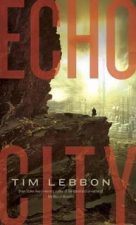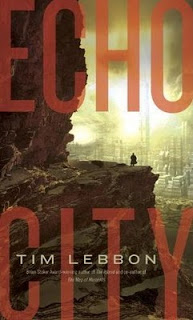 A while back I read and reviewed a collection of short stories titled SWORDS & DARK MAGIC (EBR Review). Hopefully after reading that review you went out and grabbed a copy, because it was fantastic. One of the surprise stories contained in that anthology was The Deification of Dal Bamore by Tim Lebbon. It was a dark, grim and violent tale that impressed me and left me with the desire to read more of Lebbon's work.
Set in the same created world as Dal Bamore, Lebbon's new novel, ECHO CITY (Amazon) took some of the interesting concepts from the short story and twisted them even more. The short answer is that ECHO CITY is a great read… for a certain kind of reader.
Read the rest of this review »
Review
The Habitation of the Blessed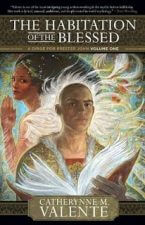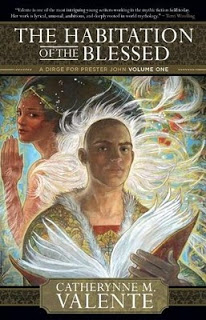 Let's get this out of the way right at the beginning. Catherynne M. Valente is made of magic. She is composed entirely of some strange magical awesome that I would love to have just a fraction of. Are we clear on that? Good. Let's move on.
This particular brand of awesome is THE HABITATION OF THE BLESSED, Volume One of A Dirge for Prester John (Amazon). The work is based loosely on the legends of Prester John–stories told between the 12th and 17th centuries in Europe. These legends told of a Christian King ruling a lost land full of countless wonders. From this Catherynne M. Valente weaves her own unique narrative to bring those legends and that man to life.
Read the rest of this review »
Best of 2010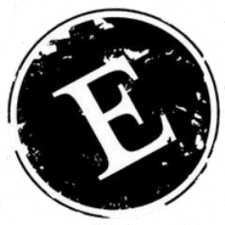 2010 was an interesting year for novels. Honestly it was a struggle to put together a limited list that contained our favorites for the year. Depending on the type of reader you are, this could have been the best year in recent memory, or even a disappointment. Below you will find our list of best reads of 2010 (in no particular order). Keep in mind that this is based upon US releases only, so there may be a few omitted titles. Also keep in mind that Steve cheats and uses full releases by authors rather than just single titles.
Read the rest of this post »
Stalking the Dragon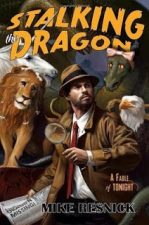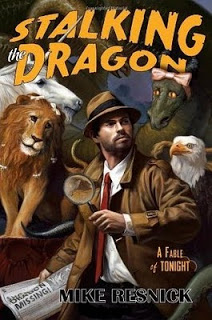 STALKING THE DRAGON by Mike Resnick (Amazon) is apparently the third in the John Justin Mallory series of fantastical detective stories. It was reprinted by Pyr a bit ago, and I hadn't read a whole lot by Resnick, so thought I'd pick it up.
Our story starts out with a brief intro of Mallory, the detective and main character of our story, staring into a magical mirror on Valentine's Day and getting ready to take his partner out to dinner. Then this big, hulk of a man with horns on his head hires Mallory to find his prize-winning, toy dragon by 4pm the following day, at which time it's supposed to compete in a pet show (think dog-show and you won't be far off). Normal detective-like happenings ensue.
Read the rest of this review »
Review
Twelve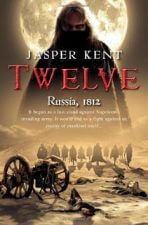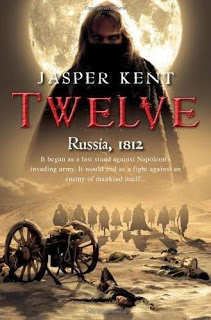 We apologize for the delay of this review. It somehow fell through the cracks, and no one is more upset about this than us. Why? Because TWELVE (Amazon) is an amazing, amazing novel. Jasper Kent, the author, has given us in the US (all you UK readers have known this forever) one of the best books of the year.
Call it Alternate History, Alternate Historical Fantasy, Fantasy, Horror or Alternate Historical Horror… it doesn't really matter. All you need to do is read it and enjoy it for what it is:
Completely awesome.
Read the rest of this review »