Posts that have been categorized as: "
Uncategorized

"
Guest Reviewers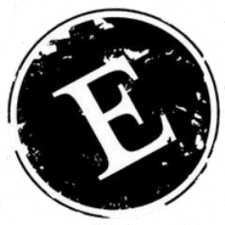 Nick "Slamel" Dianatkah is a co-founder of EBR.
Favorite Authors: R. Scott Bakker, Joe Abercrombie, Scott Lynch, George R. R. Martin, J.V. Jones
***
Ayn – Ayn is our really good friend Rob. Rob has a way with words that few people we know (and we know a LOT) are able to employ. He is passionate about his reading and writing and therefore was a perfect fit for our team.
***
Fellfrosch – You know him as Dan Wells, the author of some of our favorite novels, I AM NOT A SERIAL KILLER, MR. MONSTER, and I DON'T WANT TO KILL YOU. In our midst, we affectionately call him Dan the Jerk-face, or Dan the Cylon. Check out his site at http://www.fearfulsymmetry.net/
Steve
Steve is your typical reader of books who loves to tell you what is good and, more importantly, what he hates. He grew up reading Lloyd Alexander, J.R.R. Tolkien, and Terry Brooks. Then he got a job at a Waldenbooks. In addition to improving his literary tastes, he was soon doing a lot of the managing duties there, and helped that particular store become the Numero Uno ranked store in the country. It was during this time that he decided his taste in books was better than everyone else's (duh), and his customers/friends/family agreed.
Steve is the Editor of Elitist Book Reviews.
Favorite Authors: Steven Erikson, Tom Lloyd, Jonathan Maberry, Brian Lumley, Joe Abercrombie, James Barclay, Chris Wooding, Sarah Pinborough
Steve is an aspiring author himself. If you'd like to check out his published works, you can buy them here (they are awesome! Honest!):
"Fear" – Contained in THIS ANTHOLOGY WAS WRITTEN IN AN HOUR .
"Still Life" – […]Read the rest of this post »
Who the Heck are These Guys?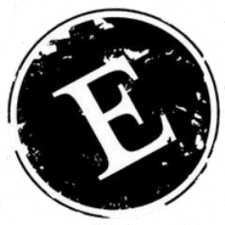 Welcome to Elitist Book Reviews
So who are we?
Just a couple of people with much better taste in books than you.
So, we figured since all our friends, our family, our acquaintances, and even random strangers in bookstores (including, sadly, the employees of the bookstores) come to us for book advice, that we may as well give this kind of advice on a psuedo-professional level.
We post reviews primarily for Science Fiction, Fantasy, Horror, and Mystery novels, but really we read whatever the heck we want. Our reviews will be posted during the week, with the weekends as our time to relax.
We hope you enjoy the spoiler-free reviews, and we will do our best to best to tell you what books to either avoid, borrow, or buy. You should do exactly what we say
Seriously.
And in case you are wondering, we will be brutal, and we will be mean if we don't like the book. That's part of the fun isn't it?