Book Author ::
Fran Wilde
Review
Horizon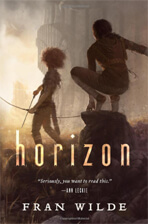 The city is dying. But those still living on the bone towers have no idea how much danger they're in, because they haven't seen what Kirit, Nat, Wik, and Ciel have seen. So many questions are answered, and not necessarily in the ways you'd expect. If you haven't read book 2 CLOUDBOUND, then anything I say here about the final book HORIZON will be spoilers. Consider yourself warned.
Read the rest of this review »
Review
Cloudbound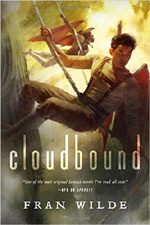 In UPDRAFT, Kirit changed the status quo in her city above the clouds, now in the second book, CLOUDBOUND, it's up to Nat to help deal with the resultant fallout. For all that's changed since Kirit became a Singer, there's still so much more change to come.
If you read UPDRAFT, you have reason to be excited about this next installment where we get so many questions answered. But don't think you'll understand what's going on in CLOUDBOUND if you haven't–in fact you'll be completely lost from page one. So go read the first book and then come back for the next installment. You won't be disappointed.
Read the rest of this review »
Review
Updraft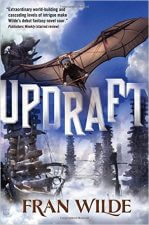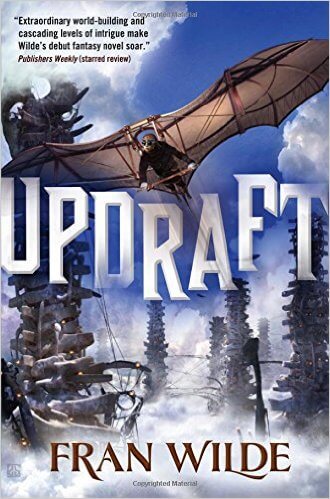 More than anything Kirit wants to be a trader like her mother. Instead of living her entire life on one tower, she would get to fly from tower to tower, helping the inhabitants of the city, and seeing everything the world has to offer.
But Kirit makes a terrible mistake and doesn't return inside the tower during a dangerous migration warning, instead sitting on the terrace to watch her mother leave to take medicines to other towers. She attracts the attention of a skymouth–terrifying creatures that snatch and devour the unwary.
But Kirit survives, drawing the attention of the Singers, the city's protectors. As a result, her plans to become a trader are threatened because the Singers have discovered Kirit's ability to scare off skymouths–and they want her ability for their own use, even if it means threatening the people she loves.
Read the rest of this review »