Book Author ::
F. Paul Wilson
Review
Fear City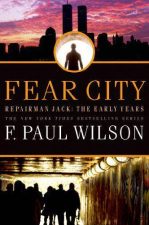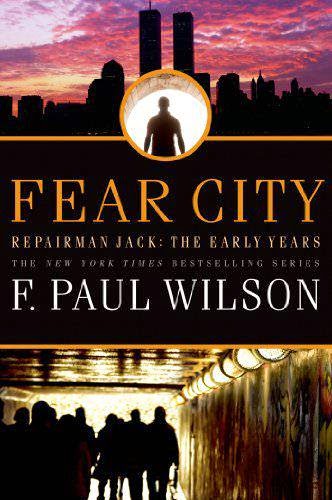 Now that it's all done, I'm going to share a little secret. When it was announced that F. Paul Wilson was going to do a prequel trilogy for his Repairman Jack series, I was super excited. More Jack is always awesome. But I was also a bit nervous. Prequels are tricky. They have a bad habit of diminishing the overall series. Thankfully, all that worry that I kept hidden inside was all rendered pointless. FEAR CITY (Amazon), the final novel in the Repairman Jack: The Early Years Trilogy, is terrific.
Read the rest of this review »
Review
Dark City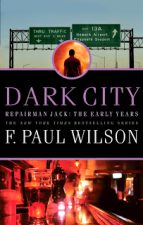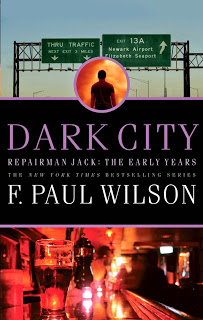 Do you remember the first F. Paul Wilson book you read? I do. For a lot of us, it was THE TOMB (Amazon). I was working at Waldenbooks, stocking the shelves, and I came across the paperback. I took a moment (totally on company time) to read the back, and then I proceeded to stash to book away so I could buy it at the end of my shift. I read the novel. I loved the novel. I've been a fan ever since.
Read the rest of this review »
Review
Cold City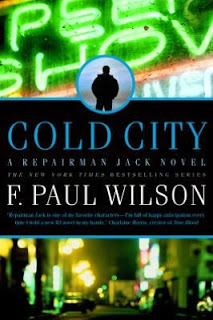 Do you know Repairman Jack? If you don't, you've been missing out on a terrific series of books by F. Paul Wilson. The Repairman Jack series has, over the years, grown into one of my favorite series. It has a near perfect mix of horror and thriller elements while managing to inject humor here and there.
Through the series, I've always had questions in my mind about Jack. I know what happened to his mom (and his reaction to it), but what did he do after? How did he meet Julio and Abe? What events forged him into the man we meet in THE TOMB? (Amazon)
Those questions start to be answered in COLD CITY.
Read the rest of this review »