Review: Fear City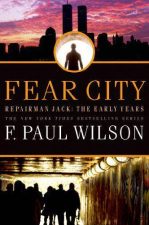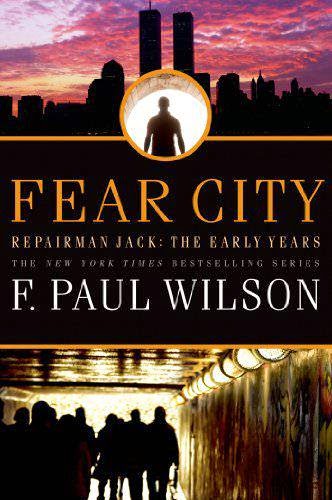 Amazon
Now that it's all done, I'm going to share a little secret. When it was announced that F. Paul Wilson was going to do a prequel trilogy for his Repairman Jack series, I was super excited. More Jack is always awesome. But I was also a bit nervous. Prequels are tricky. They have a bad habit of diminishing the overall series. Thankfully, all that worry that I kept hidden inside was all rendered pointless. FEAR CITY (Amazon), the final novel in the Repairman Jack: The Early Years Trilogy, is terrific.

What this whole prequel trilogy has come down to is the bombing of the World Trade Center in 1993. It's the event that really makes Jack who we come to love in later novels. The novel is also set up using a literary time bomb. We know the day in which the bombing happened. So when Wilson starts the novel with a date just 10 days prior to the explosion, that tension and drama is set. There's no wasted space. No filler. The interesting thing about FEAR CITY is how Wilson had to pull back a bit on some of the weirdness that surrounded these actual events. The truth is often stranger than fiction, and Wilson talks about it after the novel is finished. It's super fascinating.
There are several moving parts to this novel. The terrorist threat is just one of the pieces, with the others being Jack love-ish-interest, some revenge plots, and the mafia side story. At a casual glance, these don't seem to fit together. For a less skilled author, they definitely wouldn't have worked together. Yet Wilson weaves them all together in a way that increases tension and paints a complete story of Jack's early life.
As usual, Wilson showcases his ability to write action, humor, horror, and even love, all in one story. And like I mentioned in reviews of the prior two novels of this trilogy, we get to see what really made Jack into the character we love.
FEAR CITY is terrific. It's a perfect end to the Early Years Trilogy, and a perfect transitional novel into the main-line series starter, THE TOMB.
I was pleasantly surprised by how much character growth was visible in this series. When you think on the early Repairman Jack stories like THE TOMB, it can be easy to gloss over the slow burn that makes the character. Sure, it's established pretty early on in the series that Jack's root stem from his mother being killed. But that's just one part of it. This trilogy, and especially FEAR CITY, really shows how Jack went from that kid to being Repairman Jack. The growth from COLD CITY (EBR Review) to DARK CITY (EBR Review) and then to FEAR CITY is tremendous. The lengths to which Jack will go changes over the course of this series, and that journey is a ton of fun to witness.
The bottom line is this: FEAR CITY is terrific. It's a perfect end to the Early Years Trilogy, and a perfect transitional novel into the main-line series starter, THE TOMB. This trilogy marks a great entry point for new readers, or a way for the faithful readers to get reacquainted. I can't recommend this novel–and this series–enough.
Recommended Age:

17+

Language:

Lots

Violence:

About what you'd expect, plus some scenes of torture

Sex:

Talked about pretty candidly. Plays directly into the plot and into the violence of the novel.