Book Author ::
D.B. Jackson
Review
Dead Man's Reach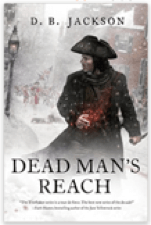 EBR: Everyone welcome our newest reviewer, mtbikemom, a long-time reader and friend who's agreed to help us work through the pile of books stacking up at EBR headquarters. We're sure you'll love her as much as we do.
_________________________
If a reader is looking for better-than-average female characters in a magically enhanced historical fiction novel with some ripping action scenes, D.B. Jackson's DEAD MAN'S REACH (Amazon) will satisfy.
I need a bit more in a story than that, however.
Read the rest of this review »
Review
Thieftaker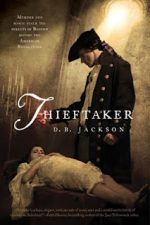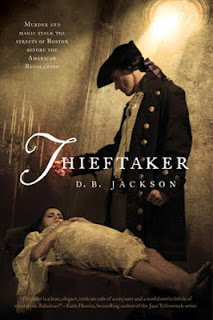 THIEFTAKER by D.B. Jackson (Amazon) is one of those books that leaves me with confused impressions. This novel has a lot going for it–Urban Fantasy in  a historical setting, a fun protagonist, a mystery, magic…you get the drift. There is some great potential here. But there are some things that are juuuust off.
The best way for me to describe my feelings to to go at it like I would when I read people's manuscripts for the purpose of feedback.
Read the rest of this review »