Tom Lloyd Interview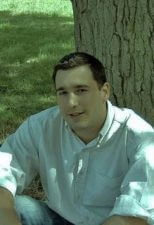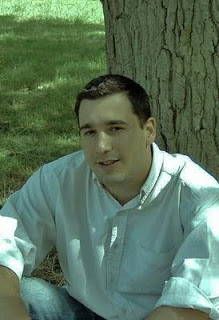 After spending the weekend hanging out with agents, editors, and authors, as well as fans, we think this is a pretty good time to post an interview with one of our favorite authors. As you probably already know, we have a lot of respect for Tom Lloyd and his writing. We are pleased to give you this little interview with one of the new, great minds of current fantasy.

Hey Tom.
Hello!
It is becoming a trend here on our website to start an interview off by allowing the author to throw humility (should there be any) to the side. So we extend that invitation to you, of course, and want you to tell us why you're so great.
Because you guys say I am? No? Erm, ok then… I'm great because my fantasy world is more rounded than most, it has a greater depth of history and society than you often find. If you don't like that, fuck you then ;0) The world-view is as complex as a cold war novel, and the battles will take your breath away! People also like the fact Isak's isn't the only perspective you could use for the series – Styrax certainly isn't one of the good guys, but he's just on the other side of the conflict to Isak – it wouldn't take much to tell the whole tale from his side of things and I think that adds a little more authenticity to proceedings.
Along the same lines, in a recent email to us you mentioned you know what your strengths are as far as writing goes. For our readers, what are those strengths specifically? And if you're feeling brave, tell us what you think your weaknesses in writing are.
Well that'll teach me to foolishly speak out of turn. Ahem, I think my strengths are instilling some passion into scenes, sweeping the reader up into the plot so they keep turning the pages as well as giving them a world they feel has lots yet to be discovered and explained. On the other side, my prose isn't prize-winning and I've still got a lot to learn on the technical side of things. Writing in a passive voice is what comes naturally and it's something my editor is slowly trying to beat out of me, and because I do like the view to be detailed and rounded I can go off on explanations that really aren't necessary and need red pen to be scrawled all over.
When you aren't writing what occupies your time?
Watching sport on TV. No, seriously… well, ok I do have to drag myself away from it on occasion, but it's only reluctantly. On the work side of things I've been in publishing for almost ten years now and I now work part-time as contracts manager for Atlantic Books in London – an arrangement which has made a big difference to my writing life, halving the hours I spend in an office. This has given me my social life back from the years when I wrote Twilight Reign and Grave Thief in evenings and weekends, which is useful since I got married in July and need to have some time left to spend with Fi!
Prior to THE STORMCALLER, how many books did you write that were never published? Was writing always an aspiration of yours?
None, well, kinda… I spent five or six years writing Stormcaller, not just on the plot but writing and rewriting as a means to teach myself how to write. Upon reflection that was pretty silly, I should have used a more disposable idea than the start of a complex multi-book series, but I didn't think so hard about it at the time! Once I'd had a few rejections from publishers and agents I started on something new, working on the assumption that Stormcaller might never be anything more than my practice novel. Sixty thousand words in and Stormcaller got picked up by an agent, just after I'd prepared myself to write it off, so technically there's an unfinished novel called Moon's Artifice that I'll return to once I've finished book 5 of the Twilight Reign.
As a brand new, published, author, you have a unique perspective on the publishing industry and what it is like to get published. Tell us a little bit about that please? Also, what has it been like working with the illustrious Lou Anders for the US releases of your novels?
Well my perspective is probably a bit different to most authors – I've worked for three publishers and two literary agents in my career, so in some ways it was just perfectly natural because people get published around me all the time. But then I had to remind myself that my name, my actual frigging name, would be on the cover of a book! And then I was given a copy of the book, something that looked grown up and real but containing stuff I'd made up while avoiding uni work! I did have to slap myself around the face from time to time and remind myself it was real. Lou came on board just after Twilight Herald was published I believe, and I have to say I didn't really know what to expect. Having sold a fair bit of translation rights in my time I knew you often only ever spoke to you main editor and Jo and I have a very good relationship. I wasn't sure whether I'd really ever even speak to Lou, but I'm glad to say it didn't turn out that way and they actually go together perfectly (whether they realise it or not). It's hard not to be caught up in his enthusiasm and we probably average an email a day as we chat about all sorts – whether it's the nature of Gods, TV shows or ancient history. He's a geek's best friend really; extremely knowledgeable and so brimming with encouragement and excitement for what you're doing he provides extra energy to get the work done! When I needed to know more about hell, for example, he had the perfect book for my needs and I suspect that'll be a pattern to continue for a while to come.
The world you have created in The Twilight Reign series is mind-bogglingly (yay!) in depth and intriguing. How long did you spend world-building before the actual writing process began, and how much time did you spend fine tuning the world during the writing?
Before I started? About a day or two – I came up with the characteristics of the tribes, white-eyes and the sorts of Gods I wanted, after that I started to write. The world is very much something that's developed in parallel with the books, sometimes through needing to solve a specific question, often just random thoughts that felt right at the time and I had to assume would make sense later! It's a tapestry I've added to over the years, several aspects of which only exist in my brain and will probably never appear on the page but that's the way these things work, I wouldn't want it to be predictable.
We haven't seen the entire series yet, but what are your plans for the future? Do you have a new idea brewing? Do you plan to stay in the genre?
Absolutely, the only problem is shutting the new idea up for long enough to get the last books of Twilight Reign written! The book I started when I was giving up on ever seeing Stormcaller published will be what I hope to do next – no publisher has seen it yet so there's nothing firmed up, but what I want is a set of stand-alone novels, with a loose series title of The Empire of a Hundred Houses. What I don't want to do is launch into something as long and complex as Twilight Reign straight away; I need a rest where I'm only thinking about one book at a time! After Empire I've got some ideas sketched out for a more full-on multi-world fantasy than Empire (which will have the magic & monsters dialled down a bit, but remaining a fantasy setting) but it's Moon's Artifice and the three other Empire outlines I have to follow it that are the nagging voices keeping me awake.
Describe a day in the life of Tom Lloyd?
Pretty dull really! I can't write in the mornings so I tend to just chill out, watch TV and check emails etc, then work out or attend to the basic admin of being an adult. After lunch I'm shut away in my study, music blaring and writing on an old computer that runs Windows NT and has been unhooked from the net so there's nothing to distract me. That goes until six or so, then I realise I'm knackered and the wife's about to arrive home so I should probably gear myself up for human interaction. Alternatively, I go into work which involves me staring at a computer and swearing– so basically the difference there is a lack of prog metal.
Do you have a favorite character in your series? Why? Which character is most like you?
I like loads of them – from the start Isak and Styrax were most realised in my head so became favourites, but others have forced their way in. Legana had only a small role in book 1 but she's demanded greater prominence to the plot in each book, just as Doranei was only meant to be secondary until Zhia started flirting with him. Amber is another who's carved a place for himself – while Mihn I knew was important and always treated him as such, but it was only half-way through writing book 3 that I realised why that was. As for the character who's most like me, Isak's got more of my personality than any of the rest. While he's certainly not meant to be me and there are some major differences, I'm (only occasionally) irrational, stubborn, childish and prone to stupidity when angry, in the same way he is. As he's my main character I've put more of myself and the teenager I used to be into Isak, something that was completely intentional from the start.
Who is your favorite author, other than yourself of course?
How could I pick just one? Terry Pratchett is a genius who deserves even more accolades than he receives and influenced the Twilight Reign hugely, while Steven Erikson is also brilliant and his Malazan series leaves me – someone who writes kinda complicated books – in awe, and that's not even starting on Tolkien, le Carre, Greene or the writer whose style I enjoy perhaps more than any other's: M R James.
We are seriously looking forward to THE RAGGED MAN. Any teasers you can share with us about it?
Let me think… Someone VERY major doesn't make it to book five, there's a wedding, more than one secondary character dies horribly, someone sells his soul (literally) and there's a shadow with claws. Plus there's invasion, mass-murder, daemons, Gods being bullied and a new white-eye nicknamed 'The Mad Axe'. That enough?
Now, a super-tough question: Seriously, who do we have to bribe to get cameos in the final book of the series? We could die in gruesome manners. Come on. You know this sounds fun…
All requests should be given to me wrapped in a bundle of bank notes, the manner of death depending on how big the bundle is!
Thanks for visiting with us Tom, do you have any parting words for us and our readers?
Just that they should read the books all the way through! It's a dumb thing maybe, but one reader review on Amazon annoyed me more than any other. The person said they'd given up after 470 pages, not bothering with the last 30 because they didn't understand what was happening. If you hate it and give up after 50 pages, fine, but complaining that things aren't tying together and refusing to allow that might happen in the last two chapters, well – it's stupid, pure and simple. I ain't going to be spoon-feeding the reader, if you don't finish the book you may well have unanswered questions!
Go check out Tom's website and livejournal. Send him emails. He is cool.