Book Series ::
Task Force Ombra
Task Force Ombra — #1
Grunt Life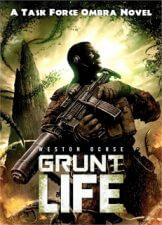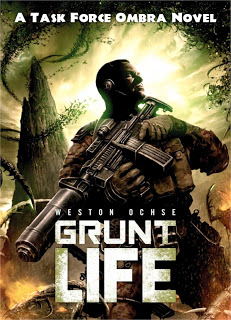 I've been on the look-out for novels similar to those of Larry Correia's Monster Hunter series and Jonathan Maberry's Joe Ledger novels. I love the mix of Military Thriller with SF/Fantasy/Whatever. It didn't have to be magic, but I needed something that was contemporary, actiony, and with speculative elements in it.
Read the rest of this review »
Task Force Ombra — #2
Grunt Traitor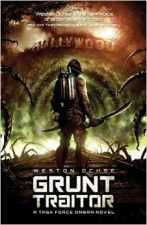 Weston Ochse's GRUNT LIFE (EBR Review) was one of my favorite novels released in 2014. It was also one of the finest Military SF novels I'd read, and I've been anticipating the sequel ever since. After the follow-up novel, GRUNT TRAITOR (Amazon), arrived I took it with me on a plane trip… and ended up reading the whole novel that day.
To put it mildly, GRUNT TRAITOR was a page-turner.
Read the rest of this review »