Book Series ::
Seriously Wicked
Seriously Wicked — #1
Seriously Wicked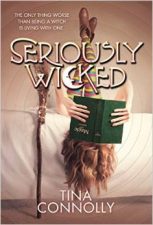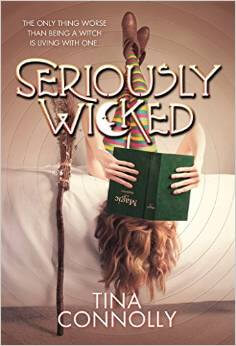 Camellia is a high school sophomore who lives with her adopted mother, who happens to be a witch. But witches are only ever wicked, as evidenced by the spell Cam saw the witch perform when Cam was five years old. She still doesn't like to talk about it.
Growing up with a witch stinks, since their M.O. for child rearing includes really terrible punishments. Like turning fingers into noodles. Or turning the child into a pile of rotten tomatoes for the afternoon. And forcing them to gather weird ingredients such as goats blood, pigs ears, and… eggplant?
But now the witch is planning to take over the town using Phoenix fire, and needs Cam's help to manage the demon she summoned in order to do it. Cam wants to undermine the witch's plans AND pass her Algebra test at the same time, but she's not sure that's possible.
Read the rest of this review »
Seriously Wicked — #2
Seriously Shifted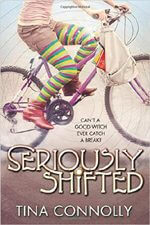 Not long ago Cam rescued potential-boyfriend Devon from being possessed by a demon, saved the town from a phoenix resurrected by her witch mother Sarmine, and was still able to pass Algebra. Such is the life of a teenage witch.
It seems that trouble continues to find her, because now her mom's old college buddies have descended on the hapless town and decided to make a bet that involves making Cam's friends miserable–her job is to thwart them.
Read the rest of this review »
Seriously Wicked — #3
Seriously Hexed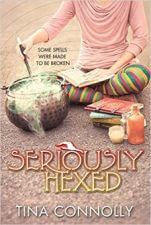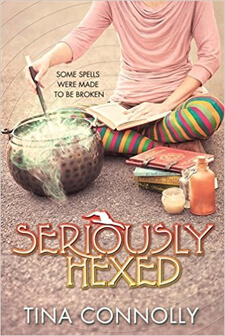 Cam is your typical teenager. She's got friends, wonders how her awesome boyfriend could like such an awkward girl as her, and is frantically studying for her American History test. The only exception is that she's a witch. However, it's that extra complication that makes her high school years less than typical.
For example, most teenagers don't have to deal with their mother disappearing during a coven meeting.
Read the rest of this review »