Book Series ::
Sanctuary
Sanctuary — #1
Dust and Light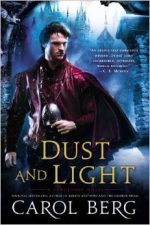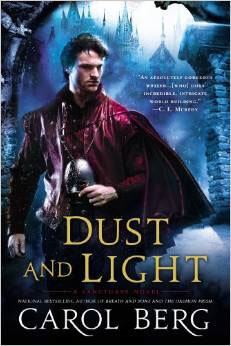 Lucian de Remeni-Masson is convinced it was his indiscretion that lead to the death of his entire family. As a pure-blood sorcerer he is forbidden to even talk to ordinaries–those who have no magic–much less allow one to see him unmasked or perform magic, yet he did.
Years have passed since his college dalliance, but he still fears he hasn't completely escaped the consequences and finds himself at the mercy of the Pureblood Registry. Despite good behavior and hard work using his talent for magically created portraits, he is contracted to work for a mere coroner drawing the corpses of ordinaries whose identities are unknown. Lucian fears his fortunes have sunk so low that he may never find favor in the eyes of the Registry again.
But it is while drawing the dead that Lucian begins to uncover abilities he thought he'd lost, and as a result the past begins to unfold a narrative that is much more complicated than he anticipated.
Read the rest of this review »
Sanctuary — #2
Ash and Silver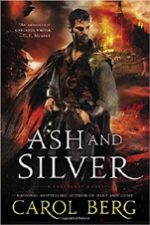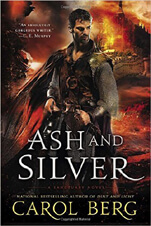 I've been waiting anxiously after the events of DUST AND LIGHT (EBR Review) to continue the series, and finally I can know what happened to Lucian in ASH AND SILVER (Amazon).
Turns out that his struggles in DUST were just the beginning.
Read the rest of this review »