Book Series ::
Ironskin
Ironskin — #2
Copperhead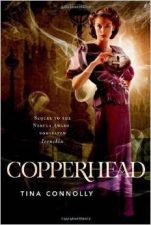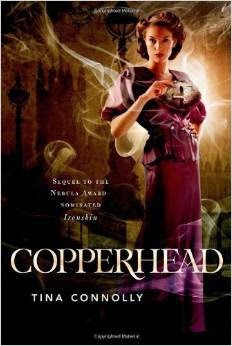 Helen thinks she can't do anything right. Of course those realizations are all after the fact. Take, for example, the marriage to her husband Alastair six months ago. At the time it was the best possible thing for her, and she even thought she could grow to really love him. But lately she's discovered he's not who she thought he was.
Read the rest of this review »
Ironskin — #3
Silverblind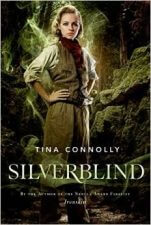 More than a decade after the events of COPPERHEAD (EBR Review), Jane and Edward's daughter Dorie has graduated from school and is ready to strike out on her own and find work. She figures her experience studying mythical beasts in the field coupled with her college degree will make her the perfect candidate to work for the Queen's Lab.
Unfortunately, all her interviewers see is a beautiful young woman.
Read the rest of this review »