Book Author ::
Terry Pratchett
Goodbye, Terry Pratchett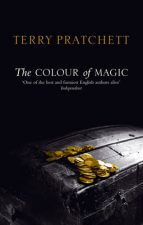 "Don't read THE COLOUR OF MAGIC. It's Pratchett's worst novel. Start somewhere else." That's what people told me. Start somewhere else in the series? Really? The suggestion didn't sit well with me. It didn't matter that to me the series wasn't supposedly sequential. I had to start from the beginning.
THE COLOUR OF MAGIC wasn't a perfect novel by any means, and to be honest, I could see why people were down on it. The humor, the satire… it was just a bit off. But the potential was easy to see. I was introduced to Rincewind, Twoflower and The Luggage. This was my first glimpse into Ankh-Morpork, and into the Discworld universe.
Review
Snuff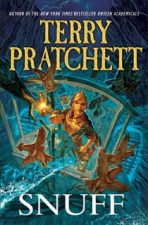 Terry Pratchett. The man's a living legend, and his Discworld series is one of the few works out there that proves humorous fantasy has a place in this world. At this point, reviewing his books is about as useful as giving a thumbs up to a work by John Grisham, right? So why bother with a review of his latest book, SNUFF (Amazon)?
Plenty of reasons.
Read the rest of this review »