Book Author ::
Ransom Riggs
Review
Hollow City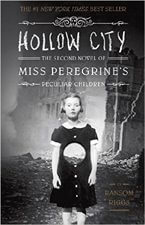 HOLLOW CITY starts right where MISS PEREGRINE'S HOME FOR PECULIAR CHILDREN leaves off, our hero children on the run from the horrible hollowgasts and wights. Their main concern is for Miss Peregrine, herself, who needs help returning to her human form, but they need to find another of her kind to perform the magic. So off they travel in search of help, all the while being pursued. The exciting beginning events teach us the reality of their situation and what they must do to find help, and…
Review
Miss Peregrine's Home for Peculiar Children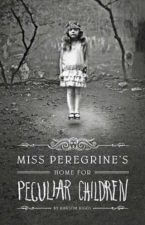 Jacob's grandfather was kind of an odd guy. When Jacob was a kid, his grandfather would tell him all sorts of stories about the kids in the Welsh children's home he lived in after escaping pre-war Europe. Then he would show Jacob all sorts of strange photographs (see cover picture of levitating girl) of the other peculiar children he lived with. As Jacob grew older he began to realize that these stories couldn't have been memories, but were tall tales to entertain an imaginative grandson.
Or were they?
After witnessing his grandfather's death, Jacob's parents are convinced that it was so traumatic that he hallucinated the monster-like creature Jacob saw. Jacob is able follow the clues of his grandfather's last words, and convinces his father to take him to the island where Miss Peregrine's home for children resides. Instead of answers, Jacob instead finds an abandoned relic from 60 years before. While there he meets someone from his grandfather's past, and Jacob begins to realize that maybe his grandfather wasn't completely bonkers after all.
Read the rest of this review »