Book Author ::
Lee Carroll
Review
The Watchtower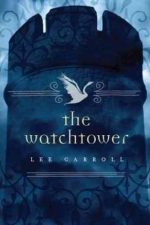 Garet James is the last in a line of women "watchtowers" who protect humanity from evil–particularly the magic kind. In BLACK SWAN RISING (EBR Review), she had to learn about her unknown powers and save New York City from destruction. She had the help of fairies, goblins, as well as that of the rich and handsome vampire Will Hughes. But he has disappeared, leaving clues for Garet to follow.
If you remember my review for BLACK SWAN RISING, I had a hard time with the love story between Garet and Will. It was sudden and inexplicable and emotionless–it's hard for a romance to be believable when you don't understand why two characters love each other. So when the second book, THE WATCHTOWER (Amazon) so depended on their love in order to explain Garet's motivation to follow Will… it didn't bode well.
Read the rest of this review »
Review
Black Swan Rising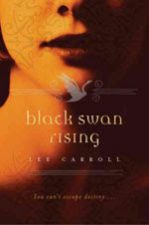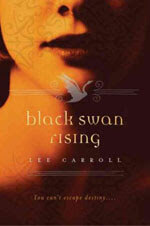 Garet James is different, but she doesn't know it. She leads a pretty normal life for a mid-twenties New Yorker: runs her elderly father's gallery, has made a decent business for herself from making jewelry, hangs out with her friends.
Until she finds out that the debts on her father's gallery are suddenly due and she doesn't know how they'll ever repay them in the current economic crisis. On the way home from the lawyer's, she wanders into an antiques shop to ask for directions, and the mysterious owner asks her to help him open a sealed silver box using her talents. How could she refuse his generous monetary compensation?
Read the rest of this review »