Best Science Fiction Books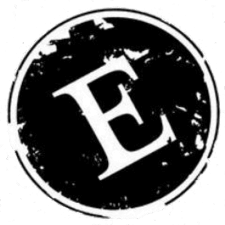 This is a list of books that we consider to be the best Science Fiction books we've ever read. In making this list, we're not trying to dictate what the best Science Fiction books ever might be. Although this list would likely overlap with that one to some extent, were we to make such a list. But we're not. So there, Mr. Internet. Still, there's a wide timeline that we're trying to cover here, so don't be surprised if there are some old ones on this list.

We likely need to mention that this list has the possibility (nay, probability) of changing as we read more books and/or decide that we like something else better. Funny thing. People are always writing new books. In general, we've found that most of those books we've listed here could very well be termed "classics", as they were written some time ago. This doesn't mean that we don't like new science fiction books. Just that, even of all those we've read recently, we still think a lot of the oldies are the goodies. Even the besties, yeah? We're still reading Science Fiction stuff today, and we plan on doing it until they close the casket and bury us in the ground, but even then expect that a few of our favorite dead-tree stories will be stacked around our cold, dead feet. You know. Just in case we come back as a zombie or something and can't climb our way out of that claustrophobic prison. At least we'll have something good to read.
Also, you should remember to not get too caught up on the ranking numbers. Google seems to like numbered lists, so that's how we've assembled them here. In general though, those at the top of the list are better, in our not-so-humble opinions, than those at the bottom, but any strict comparisons are pretty much pointless.
You'll also probably notice that not all of these books are the first of a series. Or the last books, for that matter. That's by design, as these are the best Science Fiction books that we've ever read. So don't necessarily read just these ones. Remember, most of these books that likely part of a REALLY GOOD book series as well. At least, it stands to reason.
If you have suggestions for our list, feel free to comment below, and we'll see if we agree with you, or if we might have overlooked something (yes, it's possible), or whatever. Even if you just have an opinion about one or more of the books we've listed here, we'd love to hear from you.
Regardless, this list is for all of you. So, happy reading.
Parent page: Best-of Lists