Review: Prisoner 489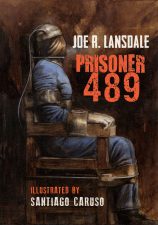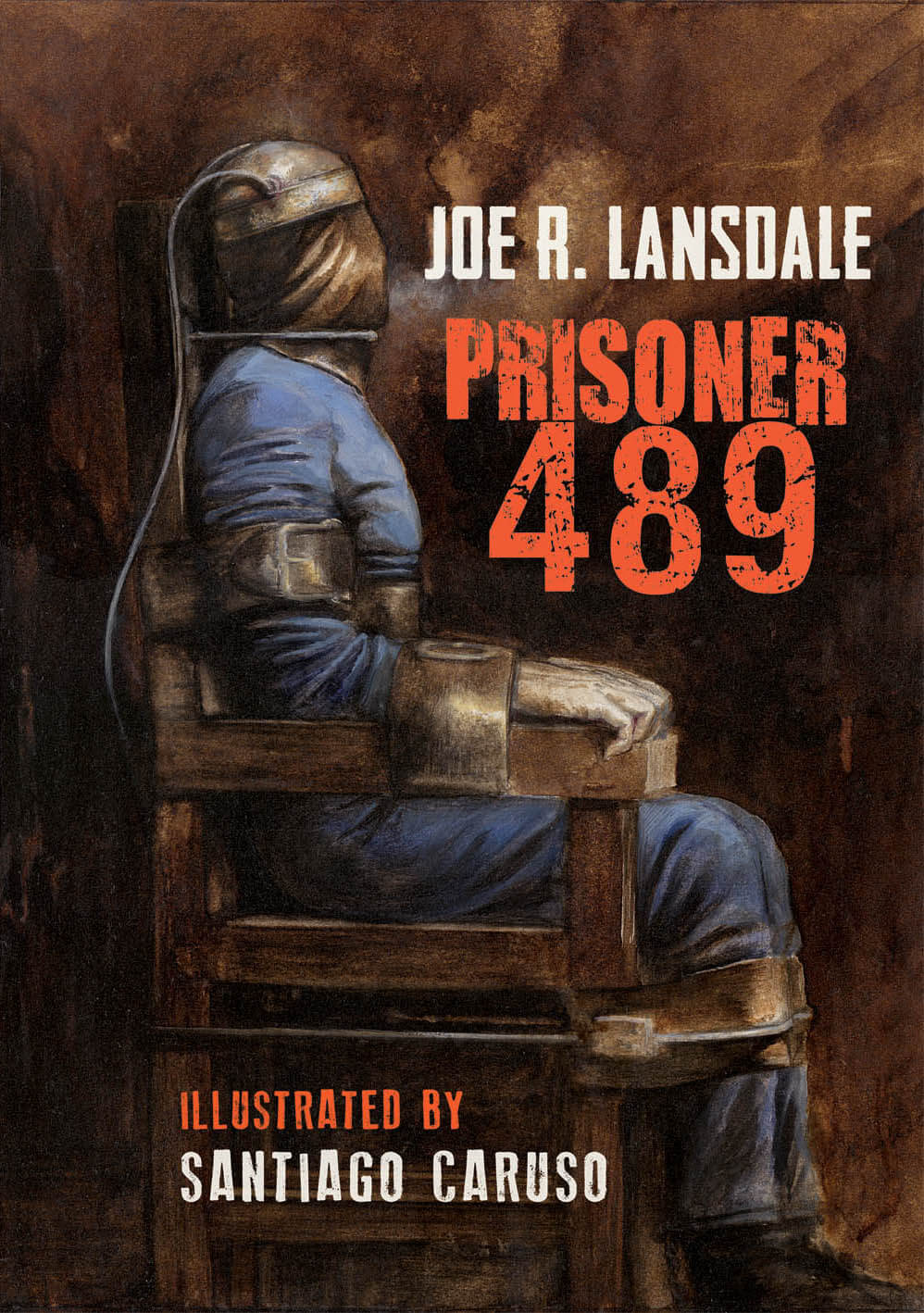 Amazon
From Dark Regions Press, we have a great novella from one of my favorite authors, Joe Lansdale. PRISONER 489 (Amazon) is short, sweet, and a terrific read. While I simply adore Lansdale's Westerns, I'm an even bigger fan of his writing.

Here's the blurb from Dark Regions Press:
"On an island with a prison for the most evil and powerful criminals in the world, a new prisoner is strapped to the electric chair for execution. After multiple surges of electricity and nearly knocking out power to the entire island, the prisoner is finally dead. The staff buries him in the prison graveyard with a simple marker baring three numbers: 489.
After the body is buried, a violent storm rocks the islands and a staff member goes missing. The crew rushes into the storm, searching for their lost comrade. They find that the burial site of prisoner 489 has been unearthed, and the body that was inside has gone missing. With a horrific finding and strange noises around them, a powerful threat is closing in. It's a threat that they thought was impossible, and it will force them into a battle for their lives."
Honestly, that's about as much as I'm willing to discuss the actual plot of the novella. One of the difficulties in reviewing novellas is the danger of spoiling too much of the story. But from reading the bit above, doesn't it sound awesome?
PRISONER 489 is short, sweet, and a terrific read. While I simply adore Lansdale's Westerns, I'm an even bigger fan of his writing.
This novella was funded via Kickstarter. This growing trend of using Kickstarter as a funding mechanism and a pre-order system for anthologies and novellas is, in my opinion, fantastic. Not only does it provide specialty publications like Dark Regions a way to keep their overhead down, but it helps place original fiction like this incredible Lansdale story.
As usual, Lansdale gives us an excellent character through which we see the story. In this case, Bernard is our 3rd Person PoV, and he's essentially the groundskeeper for this prison graveyard. It's a simple, yet nuanced, PoV. Bernard was a prisoner himself, but stayed on to become an employee. As we see the story unfold, the little personality details that come out are fantastic. There was no doubt this was a Lansdale story.
Without discussing the "bad thing" too much, I quite enjoyed it. Nothing cliché, but it was familiar and an absolute blast to read. Mixing this "bad thing" with the setting and the characters, it was a fantastic and gripping story.
Before I get to my concluding bit, I want to talk about the actual quality of the physical book. Just because a publisher says they are publishing a Collector's Edition of something doesn't mean the quality will reflect that thought. In this case, thankfully, Dark Regions Press has done an incredible job. The book feels terrific–and don't ever let anyone say that the feel of a Collector's Edition isn't important. Leather-bound, with heavy paper, PRISONER 489 is beautiful to hold and look at. It is illustrated by Santiago Caruso. Normally, this would be amazing, but oddly this is my one knock on the book. The illustrations don't follow the story very well, and they don't seem up to his normal quality. Don't get me wrong, they are still good. Just not as amazing as I'm used to seeing from him.
PRISONER 489 is classic Joe Lansdale Horror. The pacing is fluid, and the characters feel authentic. Horror mixed with moments of light and heroism. I absolutely loved it.
Recommended Age:

17+

Language:

Yup. Can be pretty strong. Consider who the main character is, and where he is.

Violence:

I wouldn't say the violence is extreme in any way. There is certainly some violence, but a lot happens off-screen.

Sex:

Some frank discussion about it, but no scenes.