Posts that have been tagged with: "
Stephen R. Donaldson

"
Seventh Decimate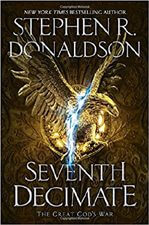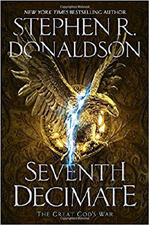 It's probably been fifteen years since I last read any Stephen Donaldson. It started with LORD FOUL'S BANE then the two sequels in that trilogy (which ultimately became 10 books) and, honestly, they weren't my favorite. The main character was more anti-hero than I'd encountered before, and any reader could see that Tolkien had an influence on Donaldson's worldbuilding. But Donaldson has a following, so I thought I'd try again with his most recent offering, SEVENTH DECIMATE, which as far as I could tell would be different than the series that introduced me to the author.
Turns out, my first impressions of Donaldson were only reinforced.
Read the rest of this review »