Posts tagged with "
Reviews by Rob

"

Review
The Knife of Never Letting Go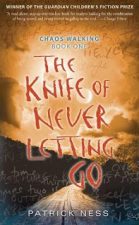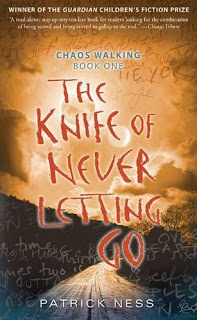 THE KNIFE OF NEVER LETTING GO by Patrick Ness (Amazon) is one of those wonderfully deceiving Young Adult books that reminds us all of the days when there was no such thing. It's a simple story…in a gritty, continually plot-twisted, thought provoking and emotional thrill-ride kind of way.
I could simply call it a story about a boy and his dog, or boy meets girl, or coming of age…but then I'd have to mention that the dog talks, the girl is seemingly the only one on the planet, and that being a man isn't exactly something worth envying here.
Read the rest of this review »
Review
Acacia: The War With the Mein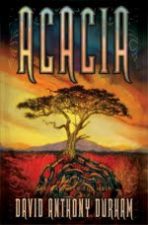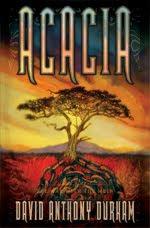 We have received quite a few requests to review ACACIA: THE WAR WITH THE MEIN (Amazon), and we decided that we should probably honor those requests. We ARE very kind and giving, after all. Yeah, we know the book isn't a new release, but it seems a shocking number of people haven't read it. Luckily, our good buddy Rob was all sorts of anxious to do this review, and you all get to benefit. Enjoy–EBR.
****
Is your George R.R. Martin starting to sag? Do you still love his epic storyline, but hate the wait? Do you find yourself wondering if there will ever be a way to get that same gritty, edge-of-your-seat sensation without waiting years (or is it decades?) for character and plot progression? What if we told you it was possible? And what if we said that you could get it on-time? Early, even? That you could have twice the Martinesque, twice as fast? You wouldn't believe us, would you?
Believe (feel free to drop a "hallelujah").
Read the rest of this review »