Posts that have been tagged with: "
Kasey Lansdale

"

Review
Terror Is Our Business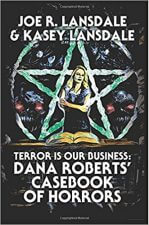 I have a confession to make. I've never read any Lansdale before. I know, I know. Withhold the tomatoes. I blame Steve for always taking them when I was a newbie here at EBR. Now I realize what I was missing and will quickly remedy this failing.
Because if you love horror, mysteries, thrillers…. heck, anything well written, you should be reading Lansdale.
Read the rest of this review »
Impossible Monsters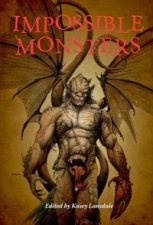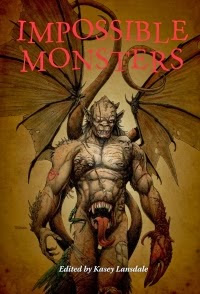 I love Horror novels. I absolutely love them. I love when an author can terrify me with things that prey on the most basic fears we feel as humans. A great story teller can spin a tale in which I'm scared to look at the next page, and yet I'm equally thrilled to do just that. I also love the unexplained, and it is in short fiction that the unexplained aspect of Horror really shines. If you want great Horror short fiction, the place to look right now, in my opinion, is either with Subterranean Press or with Tachyon Publications. For this review, I want to draw the attention of every reader to IMPOSSIBLE MONSTERS (Amazon), which is edited by Kasey Lansdale.
Read the rest of this review »