Posts tagged with "
Collection

" :: Page 2

Review
Leviathan Wept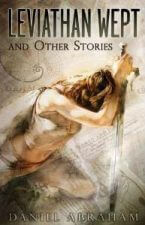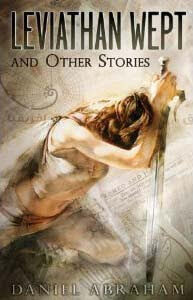 Daniel Abraham is, quite possibly, my favorite author. It's awfully difficult to pick one amongst the masses, but he regularly goes head to head with my other faves (yes, even Ms. Parker) and so I can't help but place him amongst the elite. After reading his Long Price Quartet (Amazon), I've found it incredibly difficult to put my hands on another series of fantasy books I've enjoyed more. So naturally, when I heard that he was going to be releasing a short story anthology I was completely on board. Hook, line, and sinker. Does that mean that you should take this review with a grain of salt? Absolutely not. Please, if you will, follow me down this road of awesome, into the mind of a great. And though you need not swallow the gravy, it will certainly make the colors more magnificent.
Read the rest of this review »
Review
Necroscope: Harry and the Pirates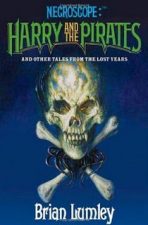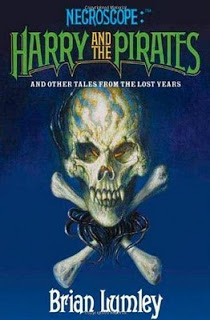 As you will all recall, our Fantasy 202 post involved a lot of Horror. It is an under-appreciated genre that contains one of (in our opinions) the best writers out there: Brian Lumley. His novels, over the years, have continually been able to impress our critical minds. With the paperback due out soon, Tor sent us a copy of Lumley's NECROSCOPE: HARRY AND THE PIRATES (Amazon).
Upon first taking the book in hand, the reader will first notice two things. First, the cover is done by the true Necroscope series artist, Bob Eggleton (one of our favorite artists)… and yet it seems almost YA. Second, PIRATES is very thin, only 189 pages. Suffice it to say, PIRATES is not YA. It contains two novellas, and a vignette (as Lumley calls it) that are set during the Lost Years of Harry Keogh's life. For the uninitiated, the Lost Years mark the 8ish year period between books 2 and 3. We'll say right here that if you haven't read NECROSCOPE (Amazon) and VAMPHYRI! (Amazon) you shouldn't read PIRATES yet. It just won't make enough sense to you. If you find yourself in that camp, do yourself a favor and buy those novels yesterday.
Read the rest of this review »
Review
Scenting the Dark & Other Stories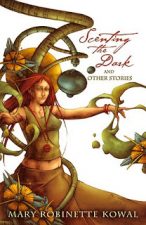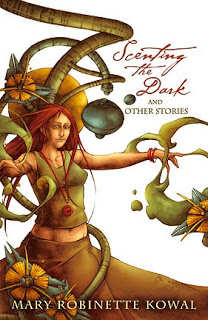 During our adventures at World Fantasy in October, we had a chance to meet and chat with Campbell Award winner, Mary Robinette Kowal. If any of you are listeners of Writing Excuses (and if you aren't, you really should be), then you may remember Mary from her guest appearances on the podcast. They were some of the most entertaining and insightful episodes that the podcast has put together.
As it turns out, Mary has a short story collection being published through Subterranean Press (we love them). Needless to say, we were excited to read a review copy of the collection.
Read the rest of this review »