Book Series ::
The Red Queen's War
The Red Queen's War — #1
Prince of Fools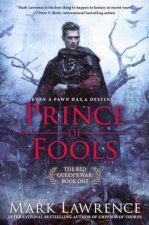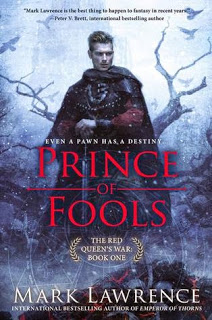 When I read PRINCE OF THORNS (EBR Review), I was blown away. I know, I know. I've said this a time or two. Or twenty. It's no secret that Mark Lawrence has become one of my favorite authors. His novels are a breath of fresh air, and are an absolute pleasure to read. And so now we come to the start of a new series set in the same world as Lawrence's other novels. PRINCE OF FOOLS (Amazon).
Read the rest of this review »
The Red Queen's War — #2
The Liar's Key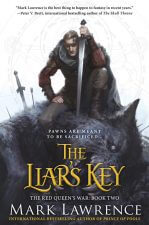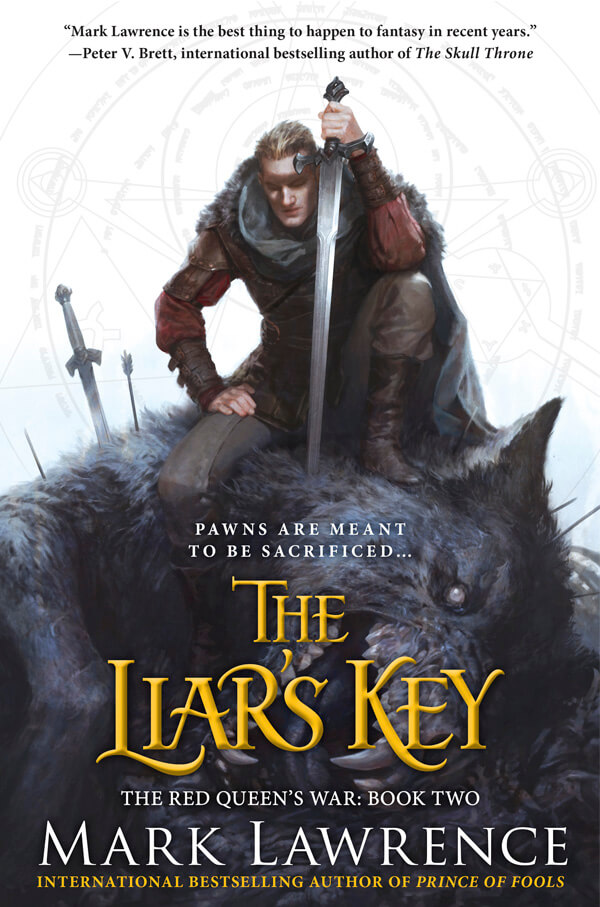 It always feels good writing a review for a Mark Lawrence novel. He is a terrific writer who is constantly improving his craft. THE LIAR'S KEY (Amazon) is no exception. It's Lawrence's longest novel, but it is easily his best yet.
THE LIAR'S KEY takes place shortly after PRINCE OF FOOLS (EBR Review), with Jalan Kendeth and Snorri ver Snagason in possession of Loki's Key. This key can unlock any door, according to myth. But for Snorri, he is set on opening the door to death to find and rescue his dead family. Meanwhile Jalan is… busy being Jalan.
Jalan Kendeth. Prince. Playboy. Berserker. Coward. Seeing all these defining aspects of his character was a complete joy. I still can't help but compare Jalan to the Jorg from the Broken Empire Trilogy. The contrast couldn't be stronger, and it makes the Red Queen's War Trilogy, in my opinion, so much the richer.Read the rest of this review »