Book Series ::
Milkweed Triptych
Milkweed Triptych — #1
Bitter Seeds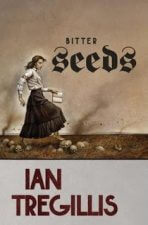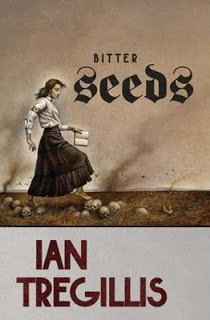 Why do all good YA novels have adults in them that are either incompetent, abusive, or otherwise inattentive to the point-of-view children? Easy answer: because any rational adult seeing children in such horrific and/or dangerous circumstances, would without a second thought step into the story, hide the kids in the basement, and call the SWAT team to take out the bad guys. How on earth does that even remotely apply to an alternate historical fantasy based on WWII German superhumans fighting magic-wielding Warlocks? Stick around and find out.
Read the rest of this review »
Milkweed Triptych — #2
The Coldest War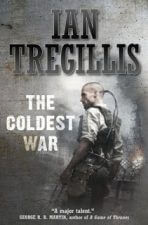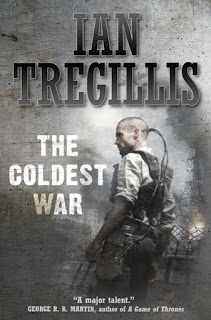 What are they putting in the water down in New Mexico?  Seriously!
There are two books that I've read this year (and I really read my share of books) that I've gotten to the end and thought, "WOW!"  The first was Daniel Abraham's excellent THE KING'S BLOOD (EBR Review). THE COLDEST WAR by Ian Tregillis (Amazon) is the second.  The weird thing is they both hail from New Mexico.  They seem to be in the same writing group or something down there.  You can see each other's names in the acknowledgment section of their books.  Whatever they are doing down there, keep it up.
Read the rest of this review »
Milkweed Triptych — #3
Necessary Evil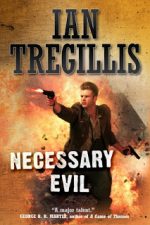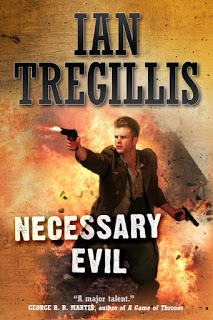 Wow. Just… wow.
One of my biggest disappointments when the 2013 Hugo Award nominations were announced was the absence of Ian Tregillis' THE COLDEST WAR (EBR Review) from the ballot. Don't get me wrong, I was absolutely thrilled that EBR was nominated, but not seeing Tregillis' name on the list for Best Novel was a huge bummer. His Milkweed Triptych is one of the most enjoyable and clever series on the market right now, and a Hugo Nomination would have made a huge and well-deserved impact on his exposure. Why am I bringing this up? Not out of bitterness, I assure you. I want all you readers to understand just how much I and everyone at EBR loved THE COLDEST WAR.
Read the rest of this review »