Book Series ::
Gideon Smith
Gideon Smith — #1
Gideon Smith and the Mechanical Girl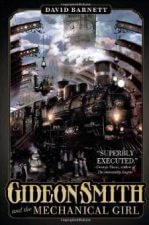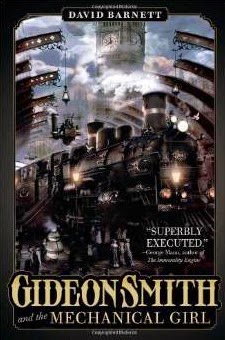 Gideon Smith's father is a fisherman, and one day the ship returns to port in Sandsend, England, without his father or the crew. Determined to find out how a ship could lose its crew on a calm sea, Gideon begins to hear reports about monsters appearing in the local caves. He happens across a Mr. Bram Stoker, who is searching for inspiration for a new story. But Gideon's obsession with World Marvels & Wonders, a penny dreadful that recounts the heroic exploits of Captain Lucian Trigger, at first makes Bram wonder about the believability of Gideon's story.
Read the rest of this review »
Gideon Smith — #2
Gideon Smith and the Brass Dragon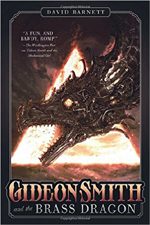 After the exciting events of GIDEON SMITH AND THE MECHANICAL GIRL (EBR Review), Gideon has been dubbed the Hero of the Empire by Queen Victoria, and sent off on quests that only heros can accomplish. Gideon isn't quite sure what it means to be a hero, other than his stories end up in the penny dreadful World Marvels & Wonders, as recounted by Mr. Bent, the journalist who follows Gideon around.
The one assignment Gideon is waiting for is the one that means he can search for the missing brass dragon Apep and the clockwork girl he loves, Maria. He gets his chance when Apep is spotted over Texas, and Gideon heads toward America.
Read the rest of this review »
Gideon Smith — #3
Gideon Smith and the Mask of the Ripper
—Amazon