Book Series ::
Corvis Rebaine
Corvis Rebaine — #1
The Conqueror's Shadow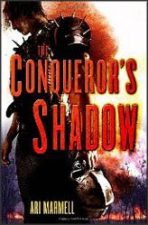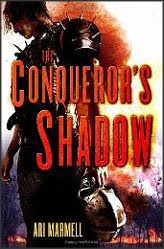 Ari Marmell has been writing freelance for years, including short stories, co-authored shared-world fiction, and RPG manuals for Wizards of the Coast. THE CONQUEROR'S SHADOW (Amazon) is his first solo novel, and he attempts to shake things up, with a twist on the standard sword and sorcery.
Corvis Rebaine is happily married to a loving and clever wife, Tyannon. He's got two rascally kids. He's living a simple life among small-town villagers. Everything's all peachy keen.
But his sordid past catches up to him when bandits attempt to assault his daughter. However, this is no random attack, its very deliberateness to bring Corvis out of hiding, because he has something everyone would kill to get.
Read the rest of this review »