Book Series ::
Chronicles of Promise Paen
Chronicles of Promise Paen — #1
Unbreakable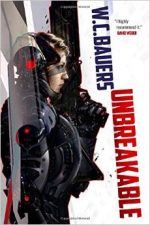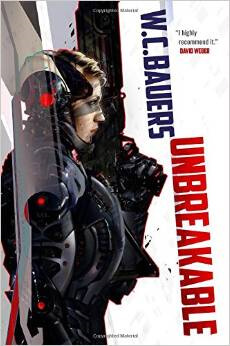 Promise is a Marine for the Republic, having signed up after witnessing the death of her pacifist father by pirates. Now she can get off the backwater planet where she was born and instead roam the universe, fighting against the same kind of criminals who killed her father.
But in a twist of fate, Promise is promoted for the very purpose of representing the Republic on her home planet, Montana, as a sort of public relations gesture. In the past the Republic hasn't done its best protecting the rim planets from pirates and the Empire. Now it's Promise and a single company of Marines assigned to protect a planet of ninety-eight million people, with only the help of a couple of scraggly space platforms, and an aging warship to patrol the orbit. No wonder the Montanans' view of the Republic is less than stellar.
However, before Promise's assignment is up she must prove her mettle in the face of impossible odds.
Read the rest of this review »
Chronicles of Promise Paen — #2