Book Series ::
Chathrand Voyage
Chathrand Voyage — #1
The Red Wolf Conspiracy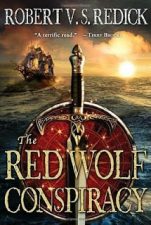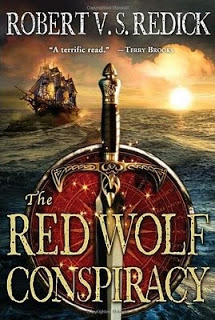 I came across THE RED WOLF CONSPIRACY (Amazon) for the first time a few months ago at the library. It caught my eye because the cover was striking, the title intriguing, and it had some good quotes from people I actually recognized. At the time, I was in the middle of another novel and ended up forgetting about the encounter. Interestingly enough, I was given the chance by our illustrious Overlords to once again get this book in my hands, and this time to say something about it.
CONSPIRACY is the first in a planned trilogy (of course, it IS fantasy after all…) of books by Robert V. S. Redick and is his debut novel as a published author. As such, I expected going in that there would be some decent world-building, a fairly direct plot, possibly some good characters, and more than likely some horrible "new author" errors that would make the experience a less-than-shining example of perfection.
Of course, that's exactly what I found.
Read the rest of this review »
Chathrand Voyage — #2
The Rats and the Ruling Sea
—Amazon
Chathrand Voyage — #4
The Night of the Swarm
—Amazon