Book Author ::
Robin McKinley
Review
The Hero and the Crown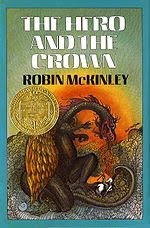 With all the popular YA novels out there sporting wishy-washy teenage 'heroines', it's time to introduce you to a classic that does it right. For the kids of my generation there was Robin McKinley's THE HERO AND THE CROWN (Amazon), the winner of the 1985 Newbery Medal Award.
Aerin is the only child of the king. The problem? She's a girl. Since her deceased mother was a foreigner (and it's whispered she was a witch), and Aerin has inherited her pale skin and red hair, she's snubbed and ignored. She discovers a book about the dragons that used to threaten Damar, and on her own learns how to make kenet, an ointment that protects the wearer from the effects of fire, and trains herself to fight dragons. When word comes that a local village is being terrorized by a small dragon, Aerin with the kenet and her father's old war horse, goes to fight it. Unfortunately, it's not only the smaller dragons who begin to return.
Read the rest of this post »
Review
Pegasus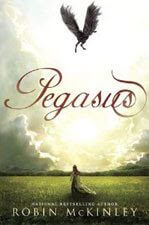 I know what you're thinking: "This is a girlie book." Your first impression of the cover/title may be justified, but at the same time it doesn't fully describe the depth of the setting and characters of PEGASUS (Amazon), this is more than a fairytale.
When a member of the royal family reaches twelve years of age they are bound to their own pegasus. Princess Sylvi's birthday is coming up soon, but she's ambivalent about the event, even if it means binding herself to one of the gloriously lovely pegasi. This is because the process involves the most dreaded of people to Sylvi… magicians.
Read the rest of this review »