Book Author ::
Rob J. Hayes
Review
The Lessons Never Learned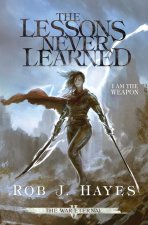 Okay, so yes. I admit it. I've been putting off writing this review. In case you might have somehow missed my response to the first book in this series, ALONG THE RAZORS EDGE (EBR Review), it absolutely left me gasping for more. That story is easily one of the best dark fantasy stories I've read in the last year, and I haven't only been noodling around in the self-published arena during that time. I've read some authors that I consider to be some heavy hitters. So to say that I was super excited to get into this book would be a pretty powerful understatement. I absolutely couldn't wait. Like fingers twitching and stuff, grasping for more of The War Eternal. It stands to reason that there will be some spoilers here. So, if you haven't read that first one yet… seriously, go buy it and read it and then you can come back for my thoughts on this one.
Read the rest of this review »
Review
Along the Razor's Edge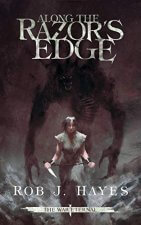 So here I stand with another self-published fantasy novel at the completed end of my reading schedule, ready to write a review for you our reading public. What ho! you might say, "knowing" that we here at EBR would never deign to dip into the slush pile of self-publication by choice and thus thinking, perhaps, either us liars or yourselves the subject of a slip in the space-time continuum. But don't worry your pretty little heads. There's a part of me that is, as well, equally surprised to be bringing you my thoughts and feelings about such a book, but I wouldn't have it any other way. Because more than anything else, I like to be pleasantly surprised. Only problem is that this read was anything but a pleasant surprise. Instead…
It was a bloody brilliant evolution of sheer story-telling genius.
And now I get to share that experience with you.
Read the rest of this review »