Book Author ::
Paolo Bacigalupi
Review
The Drowned Cities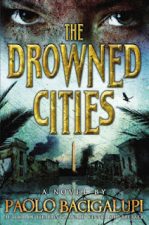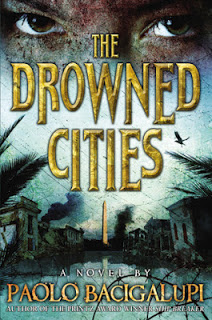 Young Adult fiction has really evolved from what it used to be. There are a lot more options than there were when I was a kid. It's not just the scope of books that has increased but the depth as well. Authors are examining mature themes that really didn't seem so present years ago. Then again it could just be me, but I really don't remember any YA books that examined the plight of war refugees in dystopian societies. I have to applaud authors like Paolo Bacigalupi for writing books like THE DROWNED CITIES (Amazon). Teenagers do not like being condescended to in the least and THE DROWNED CITIES offers some very dark, adult themes.
Read the rest of this review »
Review
Shipbreaker
When I heard that Paolo Bacigalupi was going to follow up his award-winning debut novel, THE WINDUP GIRL (EBR Review), with a smaller YA book, I was a little disappointed. I loved THE WINDUP GIRL. It was rich and intense. It was complicated and diverse. It was gritty and cruel and I thought it was great. How on earth could Bacigalupi… wow this review is going to be hard to write if I keep having to write his last name. Let's go with Paolo from now on shall we? Anyway, how was Paolo going to match those strengths in a YA novel? Turns out I needn't have worried.
Read the rest of this review »
Review
Windup Girl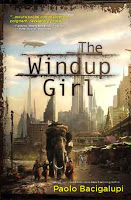 The Hype Machine strikes again.
In case you didn't notice, the Hugo Award Finalists were announced just a bit ago. Among the contenders was listed WINDUP GIRL (Amazon), by Paolo Bacigalupi. There has been all sorts of hype about this novel. People are heralding it as a masterpiece, or as a frightening look into our future. And it's true, on the surface the ideas that make up the setting seem pretty outstanding.
Read the rest of this review »