Book Author ::
Melissa McShane
Review
Servant of the Crown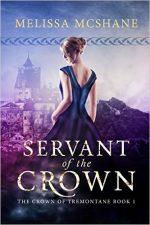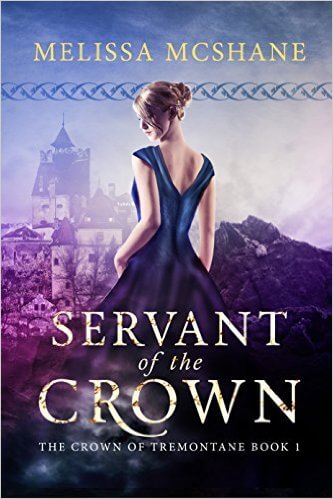 Alison Quinn has known her share of disappointments. Being rich, a countess, and beautiful means men only see her for what she can give them, and not for the talented woman she is. But who needs a man when she has an estate to run and works as an editor at her father's printing business? Certainly she doesn't need to work, but her passion for books and the printed word outweighs a life of leisure.
However, being a countess obligates her to the request of the Queen, and she is summoned for a six-month stint as a companion to the Dowager. Now Alison finds herself living the very life she was trying to avoid: dressing in gowns, embroidering, attending musical events, and even dancing at the occasional party. Dating a man is one thing, but that doesn't mean Alison can't enjoy a good dance. And who should ask her but the Crown Prince Anthony, who is definitely handsome…but also a notorious rake, whose unsavory comments cause a very public altercation. The Queen forces them to be seen together to prevent court gossip. But, surprisingly, Alison begins to think that Anthony may be the one to prove her wrong, and that all men aren't the same.
One would think that's where the story ends. But one would be wrong.
Read the rest of this review »
Review
The Smoke-Scented Girl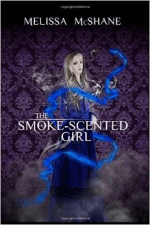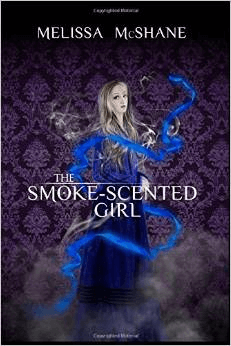 Evon is a recent graduate of magic school, and his high marks earned him a prestigious job at a big-name magic cooperative where he creates new spells that earn the business money. Despite the prestige, he can't help but feel like his life isn't headed in the direction that would truly make him happy. Until one day his friend Piercy, who works for the government, brings him a riddle that begs to be solved: a mysterious pattern of burned-out houses around the country Dalanine.
They go off in search of what they believe is a new, powerful fire spell that could change the course of the war that threatens the border of their country–also knowing the consequences if they don't find it.
Read the rest of this review »