Book Author ::
M.D. Lachlan
Review
Fenrir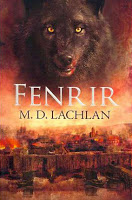 I was pretty torn when I read WOLFSANGEL (EBR Review), the first in M. D. Lachlan's historical fantasy series about the Norse god, Odin, and his eternal battle with the wolf, Fenrir. It had a whole lot that I loved and bundle more that really bothered me. Going into this book, I considered myself to be hopefully optimistic with a couple major concerns. Now that I've read Lachlan's second offering, I again find myself torn but for completely different reasons. Because of this, I am going to do my best to give you my honest opinion.
Read the rest of this review »
Review
Wolfsangel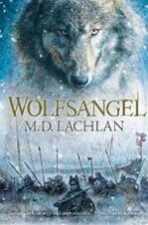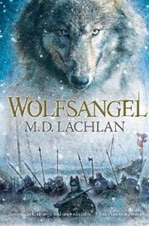 Honestly this novel was extremely difficult for me to rate. There was a whole lot of this book that I absolutely loved. Aaaaand a bundle of stuff that completely annoyed me. Thus, the experience ended up being akin to approaching an uber-hot blonde that doesn't shave her armpits or brush her teeth: you just can't tell you won't like it until you get close enough. So, did I like it? Mostly. However, let me elucidate.
WOLFSANGEL (Amazon) is MD Lachlan's first foray into fantasy, though it's fairly difficult to tell. Herein he gives us a story that is quite character-centric, with great world building, awesome atmosphere, magical interlopers, twisted plot–the works. Norse mythology plays a central role to the world, but the story feels fresh and new despite the fact. There is so much here to like and Lachlan gives it to us in large measure.
Read the rest of this review »